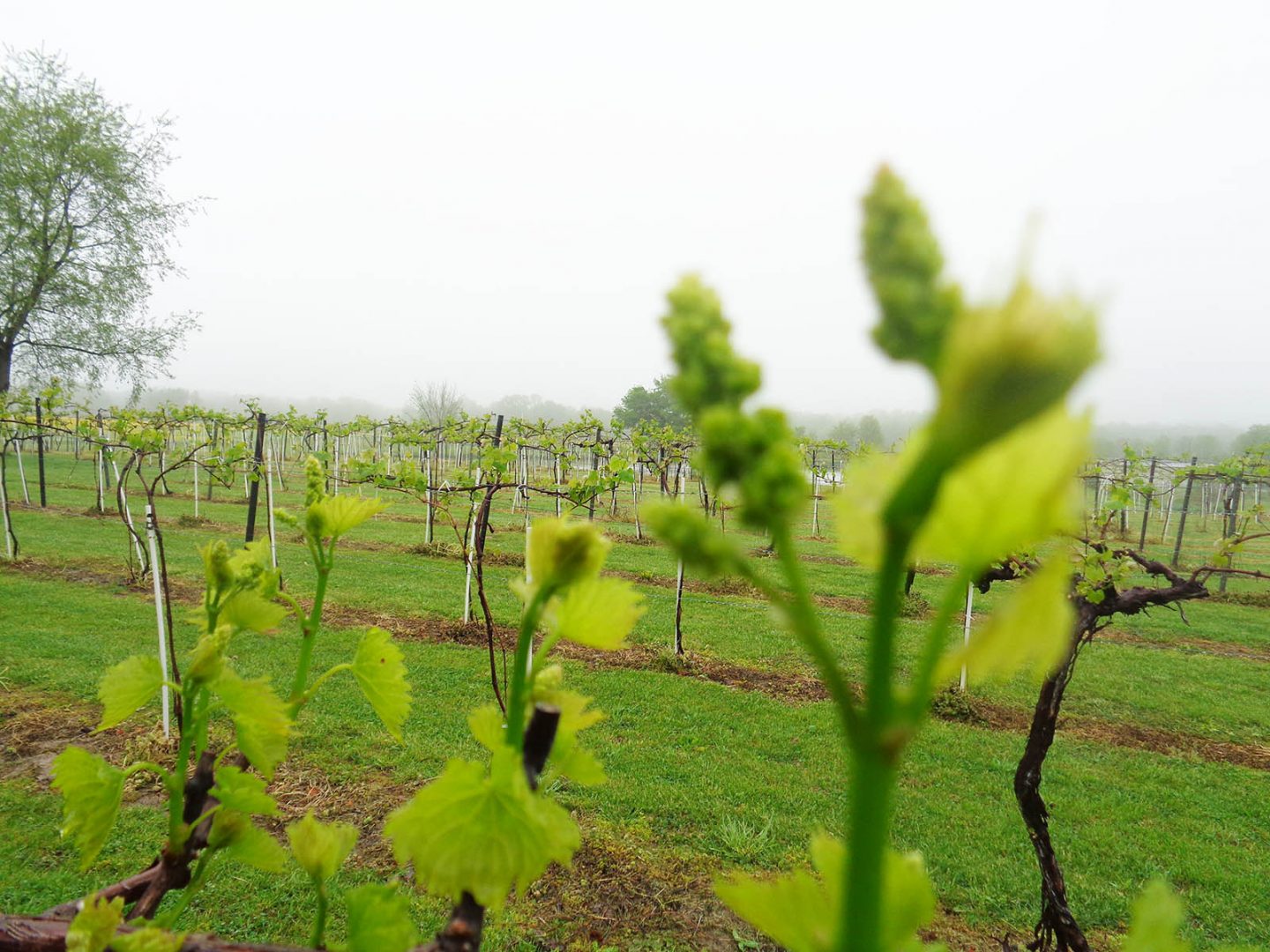 Fox Creek Vineyards – Olney, IL
Fox Creek Vineyards Company is a small, family owned and operated winery with our own modest vineyard.
We are located in the Southeastern Illinois countryside amid the low rolling hills of the old orchard country of Richland county. Once the center of the apple and peach growing industry, this area is ideal for the growing of French-American hybrid wine grapes (with one major reservation–late Spring freezes). The soils and the intense summer heat allow the making of wines with very pronounced fruity flavors. This allows us to craft wines in the traditional styles that are a truly unique experience in full flavored, fruity aromas, without the need for heavy oaking.
Our hand crafted wines are produced without fineing, stabilizing, or the use of ion exchange resins. Filtration is done sparingly so as to retain the natural aromas and flavors. We, of course, have to apply some filtration to avoid the chance of pulp and yeast cells in the finished wine.
Because of our hand processing you will be able to see the "wein stone" (tartaric acid crystals) which mark a fine wine. The acidity is maintained in constant equilibrium between the liquid wine and the crystals deposited on the bottom of the bottle. This temperature-dependent equilibrium insures that the wine will always be crisp even though the serving temperature may be less than ideal.
You will note that we also use plastic "corks" that seal the bottle and do not allow corkiness. The bottles do not need to be stored on their side since the cork will remain sealed without being wet. This allows the bottles to deposit the wein stone on the bottom of the bottle where it can be more easily poured off or decanted.
( Information from Fox Creek Vineyards)
Fox Creek Vineyards
5502 N. Fox Rd.
Olney, IL 62450
618-392-0418
Fox Creek Vineyards
For weekly and upcoming events see the events calendar:  https://localinfonow.com