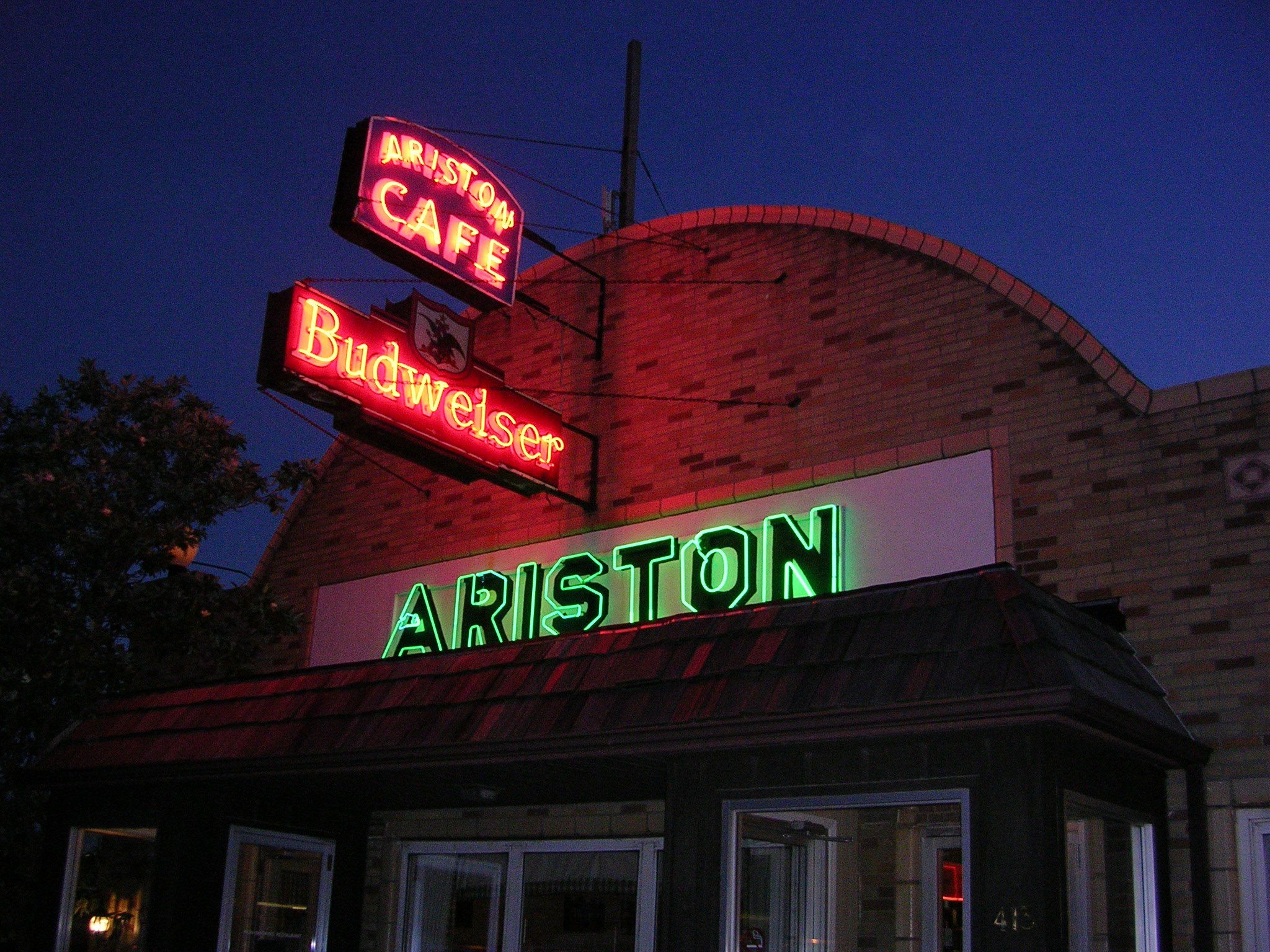 Ariston Cafe
413 Old Route 66 N
Litchfield, IL 62056
217-324-2023
The Ariston Cafe is a near-century-old piece of history that technically predates Route 66 as it was built on the road's predecessor, Route 4. We were established in 1924 and moved to Route 66 in 1935, less than 10 years after the highway opened. We're proud to call Litchfield, Illinois, our home, and to share in the rich history of one of the most famous stretches of asphalt in the country.
Stop In Today
Not quite hidden among all the new bustle of Litchfield, you'll find the Ariston Cafe. Here, nearly a century after first opening, we still proudly sell a range of favorites from American, Southern, Greek, and Italian cooking styles. From the classic hamburger to delicious steaks, and from simple spaghetti to Athenian classics, there's a lot to love about Ariston Cafe. Stop in today and see what earned our spot in the Route 66 Hall of Fame!
(Info from Ariston's Website)