2023 Friends of Olney Chocolate Tour @ City of Olney, IL
February 10 @ 11:00 am - 8:30 pm CST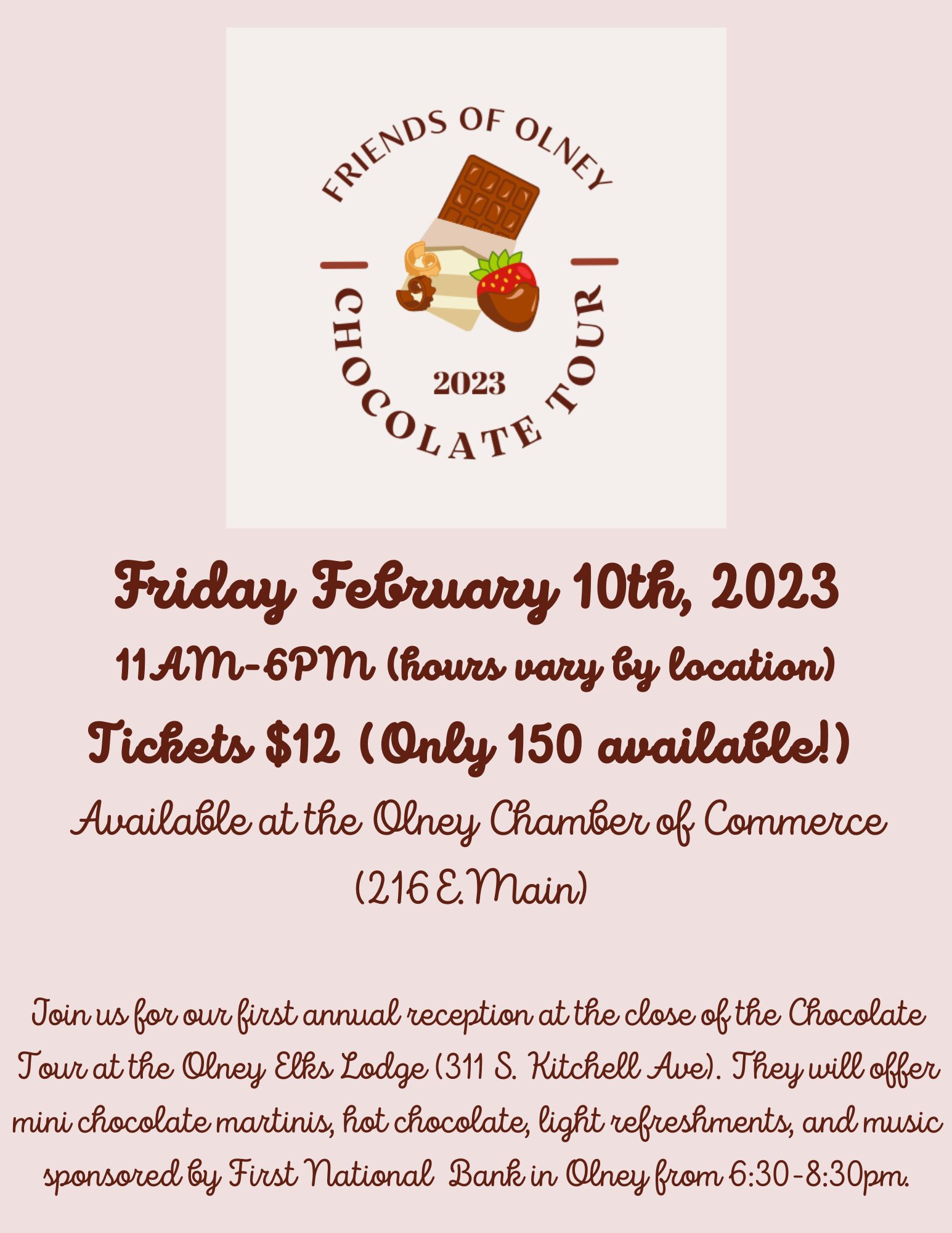 2023 Friends of Olney Chocolate Tour @ City of Olney, IL
Friday, February 10, 2023 at 11 AM – 8:30 PM –
Join us for the Olney Chocolate Tour on Friday, February 10th!
Ticket holders will visit participating stores to enjoy a chocolate treat while visiting each location. This year we are also featuring our first annual reception at the end of the tour. We will gather at the Olney Elks Lodge from 6:30pm-8:30pm for complimentary mini chocolate martinis, hot chocolate, and light refreshments sponsored by First National Bank in Olney. What a fun way to end a great day.
The Friends of Olney will have a drawing for a total of $200 in SOS Bucks given out to anyone who purchases a ticket to the Chocolate Tour Event!
Event by Olney & the Greater Richland County Chamber of Commerce
Related Events