2nd Annual Eggsecution @ Night Terrors of Effingham – Effingham, IL
April 8 @ 12:00 pm - 7:30 pm CDT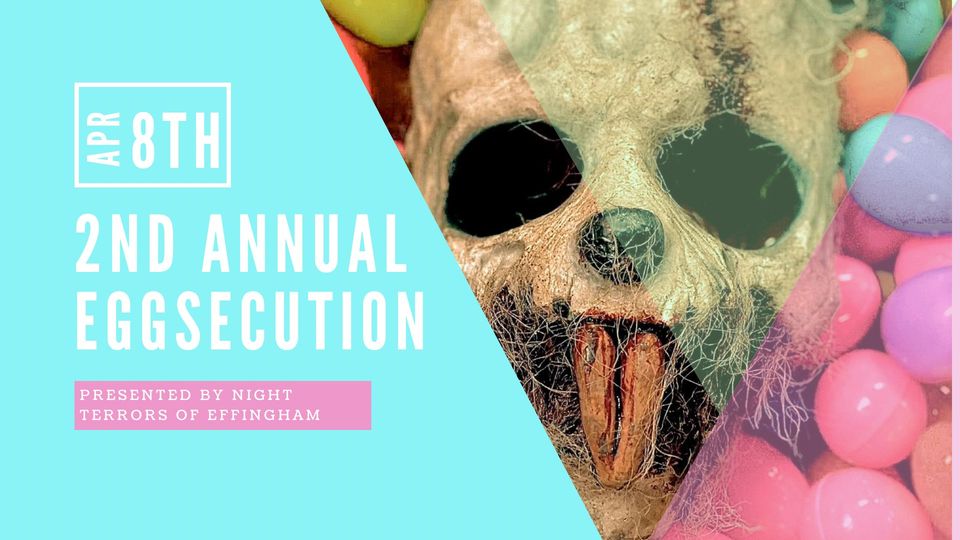 2nd Annual Eggsecution @ Night Terrors of Effingham – Effingham, IL
Saturday, April 8th, 2023
12 pm – 7:30 pm –
The 2nd annual Eggsecution is upon us!
We will be seperating age groups by times this year! $10 per egg hunter! Bring your egg baskets if not we will provide plastic bags for the kiddos. NO limit on the amount of eggs you can hunt, they're will be special glitter eggs with special prizes! Including raffle baskets and bikes!
Ages and Times
0-3 12:00pm – 1pm
4-6 2pm – 3pm
7-12 4pm – 5pm
Hour in between will give our staff enough time to reset eggs and prizes.
13+ will be a full haunted house event like usual starting at 7:30pm to 11:30pm (younger than 13 is allowed if they think they can handle the horror
) Our usual ticket prices applied, $20 general admission, $18 with a canned good, and $17 military discount. A giant glitter egg will be up for grabs if you can find it, its special prize to announced soon!
Event by Night Terrors of Effingham
Related Events