2nd Annual Pirate Day @ Events By MLB – Greenup, IL
August 6 @ 11:00 am - 8:00 pm CDT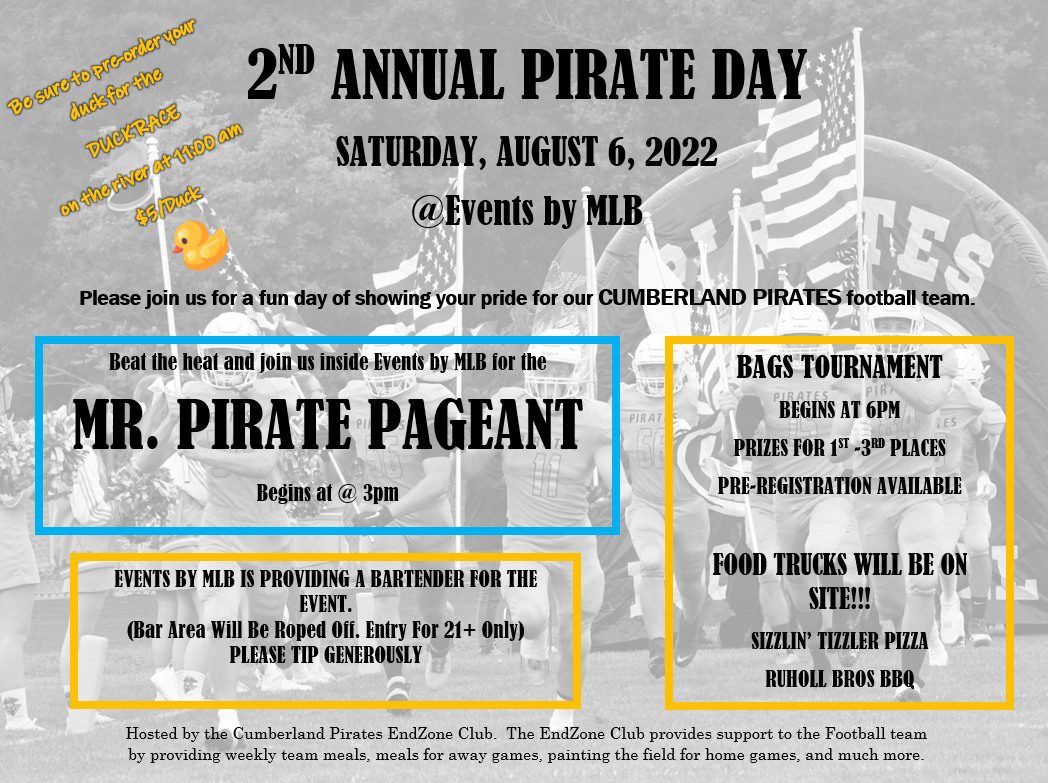 2nd Annual Pirate Day @ Events By MLB – Greenup, IL
Saturday, August 6, 2022 at 11 AM – 8 PM –
Please join us for our 2nd Annual Pirate Day.
We have made some changes this year we think you will enjoy. Beginning at 11:00 a.m., there will be a Duck Race launching from the 121 Bridge of the Embarras River and finish line will be at the Covered Bridge. Pageant will begin at 3:00 pm inside Events by MLB. Bags tournament beginning at 6:00 PM. Food trucks will be onsite: Sizzlin Tizzler Pizza Truck will be on site as well as Ruholl Bros' BBQ.
See event flyers on this page for more information regarding each event. (Don't forget to get your sponsorships in to see your favorite football player in the pageant–It's gonna be BEAUTIFUL! 
 )
Event by Jessica Bennett Dukeman
Related Events