38 Special @ Effingham Performance Center – Effingham, IL
December 16 @ 7:00 pm - 10:00 pm CST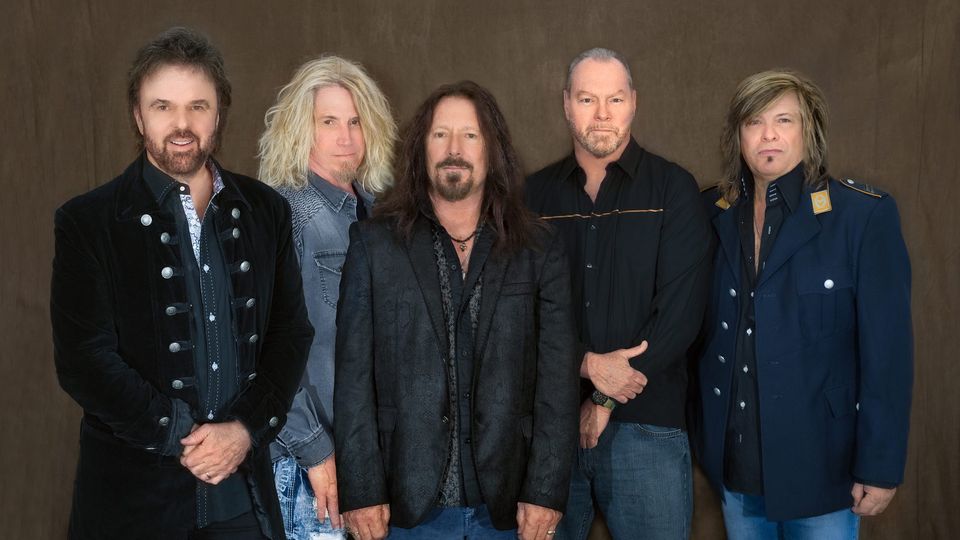 38 Special @ Effingham Performance Center – Effingham, IL
Friday, December 16th, 2022
7 pm – 10 pm –
After more than four decades together, 38 SPECIAL continues to bring a signature blast of Southern Rock to over 100 cities a year. And at each and every show, thousands of audience members are amazed by the explosive power of the band's performance.
Their many Gold and Platinum album awards stand in testament to the endurance of a legendary powerhouse.
With sales in excess of 20 million, most associate the band with their arena-rock pop smashes, "Hold On Loosely," "Rockin' Into the Night," "Caught Up in You," "Fantasy Girl," "If I'd Been the One," "Back Where You Belong," "Chain Lightnin'," "Second Chance," and more – Timeless hits that remain a staple at radio, immediately recognizable from the first opening chord, and paving the way to their present-day touring regimen.
Guitarist/vocalist DON BARNES says it's all about maintaining that intensity in their live shows. "We never wanted to be one of those bands that had maybe gotten a little soft or complacent over the years. We're a team, and it's always been kind of an unspoken rule that we don't slack up, we stack up. We go out there every night to win."
Since 1976, the band has released more than 15 albums. And from the start, they've toured relentlessly, bringing their signature brand of 'muscle and melody' to fans worldwide. It is that steely determination that lives on in the hearts of these 'Wild-Eyed Southern Boys.'
For 38 Special, being onstage is a celebration of camaraderie and brotherhood, a precision unit bringing the dedication and honesty to a long history of classic songs, as well as surprisingly fresh new material. The current lineup includes Guitarist/vocalist DON BARNES, keyboardist/vocalist BOBBY CAPPS, drummer GARY MOFFATT, bassist BARRY DUNAWAY and guitarist JERRY RIGGS.
Barnes adds, "This music keeps our wheels on the road. We're a band that's tried to stay honest with what has driven us over the years. We started out with nothing but bold determination to make our own history and to endure. Looking back now, it has been our greatest pride to have persevered and attained that level of success and longevity. For us, it's the ultimate validation."
"The magic's still there," adds Barnes. "It's an emotional high for us to keep 'bringing it' after all these years. When those lights go down and we all walk up those steps to the stage and hear that crowd roar, it's a real rush to the head. It feels like we're getting ready to strap ourselves in and it just takes off from there."
Don Barnes is the consummate musician. He is a gifted singer, songwriter, performer, guitarist, instrumentalist, and producer. However, his talent is not merely the result of inherent genius, but of years of persistence, determination, self-discipline, sweat, and good old-fashioned hard work. In essence, Don is a self-made man.
As a seasoned music veteran, Don is one of those exceptional artists who continue to improve over time. He still possesses the passion, skills, and confidence needed to excel in the ever-changing musical landscape. Always one to challenge himself, and driven to perfection, Don's soulful vocals, prolific songwriting, and red-hot guitar-playing have never been better.
Offstage, there is more to Don Barnes than meets the eye. He is as witty, intelligent, and personable as he is talented. Although his love for music is consistently apparent, it is his appreciation of the fans that leaves a lasting impression.
The man pounding the boards!
Having played throughout Florida's local club scene, Arkansas native Bobby Capps has found his home as keyboardist and vocalist for 38 Special. Since 1991, Bobby's contributions have helped round out the band's distinctive southern sound.
Although he usually provides backup vocals, takes the lead on the song, "Second Chance," a staple of the band's live medley.
Along with Chris Henderson of 3 Doors Down, Bobby, owns the full-service Rivergate Studios in Hendersonville, TN.
MONSTER Drummer Gary Moffatt has the admiration of the band's die-hard supporters. He is one of the few percussionists who can entertain a crowd with an extended drum solo.
Gary's electrifying, skin-pounding talents even "scare" Donnie – a compliment, to be sure. His tight fills and steely-hard backbeats are the foundation of 38's hard-driving rhythms.
Despite his intimidating, massive presence, Gary is a humble, friendly man who enjoys meeting the fans.
Gary has recently complete work on an instructional video for Drum School This amazing video is for drummers of all levels. Gary demonstrates the ultimate goal…he utilizes all the sticking patterns and hand & foot combinations contained throughout this video. Gary shows you how to apply these exercises to music. He adds his own personal technique and style to his performance. Gary also displays his versatility around the drum kit, by playing a few different styles of music. The music Gary performs encompasses a wide variety of styles ranging from Funk to driving Progressive Rock with numerous timing changes, feels, and moods. This video is a MUST HAVE if you are learning to play the drums.
Endorsements: PEARL Drums, EVANS Drumheads, SABIAN Cymbals, VIC FIRTH Drumsticks, AUDIX Microphones, & GROOVEJUICE
For more information about Gary check out his personal website: GaryMoffatt.com
Barry is a gifted and versatile bassist, singer and songwriter. With his growling bass tones, kinetic stage persona and soulful vocals, Barry brings to the 38 family an undeniable amount of talent and experience.
Barry is previously best known for his work with Swedish heavy-metal guitar virtuoso, Yngwie Malmsteen. In the late 1980's & '90's, Barry performed on nine of Malmsteen's albums—two of which have gold status in Japan, "Facing the Animal" and "Alchemy".
Also to his credit, Barry has four world tours with Malmsteen. Other notable bands include Riggs, Whiteface, Joe Lynn Turner, Saraya, The Pat Travers Band and Survivor. Barry has also been a prominent member of Voices of Classic Rock/Rock & Pop Masters which was a collaboration of many rock legends such as Ronnie Hammond-(Atlanta Rhythm Section); John Cafferty-(Beaver Brown Band); Bill Champlin-(Chicago); Steve Augeri (Journey); Mike Reno – (Loverboy); Glen Hughes-(Deep Purple); Alex Ligertwood-(Santana) and many others.
Along the way, through his friendship with many amazing artists, Barry has also been a proud member of the American Airlines All-Star Band which benefits Susan B. Koman for the Cure and the Cystic Fibrosis Foundation. While not on tour, Barry is producing several projects in his home studio in St. Augustine,FL. During Barry's 40+ professional years, he has also had the pleasure of performing/touring/recording with many other prominent musicians. For more info, check Barry out at BarryDunaway.com
Finally, 38 Special is proud to be introducing our newest member, legendary guitarist and vocalist Jerry Riggs!
Jerry has been an old friend of the band for many years and comes with an impressive pedigree as a titan in the southern rock field, a virtuoso guitarist and vocalist with a long history as a recording artist and bandleader in his own right. Jerry was signed by Irving Azoff in 1981 to contribute songs and sequential music for the platinum-selling soundtrack album from the movie "Heavy Metal." 
This led to additional work contributing songs for the Warner Brothers movie, "Nightshift."
As lead vocalist, guitarist and songwriter for his band RIGGS, Jerry secured a record deal with Warner Brothers Records in 1982 and released his eponymous album, following it up with a year touring throughout the U.S. as special guest on the Rush "Moving Pictures" tour.
In 1983, Jerry was invited to join up with the Pat Travers Band and toured worldwide with him for 10 years from 1983-1993.
Jerry has shared the stage with many icons of rock over the years and played with over 100 different recording artists, many who were Grammy winners.
He was profiled in Vintage Guitar Magazine in 2016 as a legendary artist maintaining his passion and fiery style. He has already made an intense impact on the band and can bring the heat to what is shaping up to be a group of legendary players.
Event by 38 Special and Effingham Performance Center
Related Events