4th Annual Trivia Night and Auction @ St. Thomas School – Newton, IL
February 11 @ 6:30 pm - 10:00 pm CST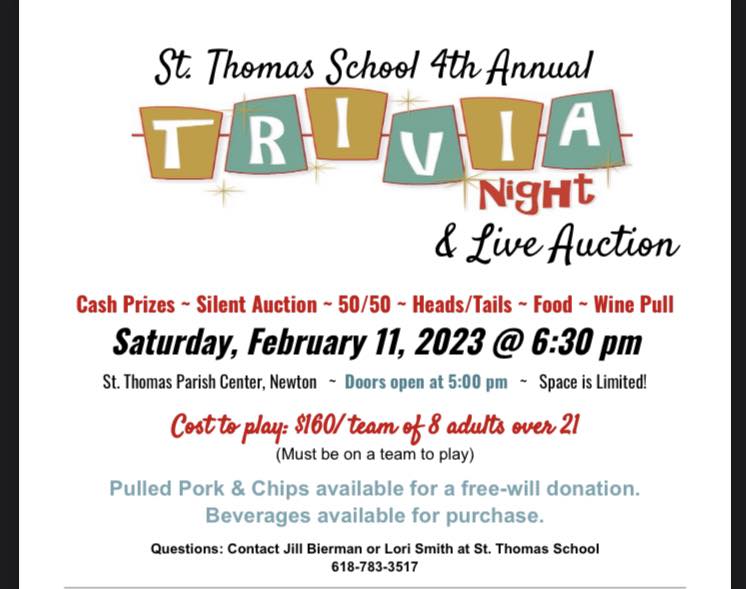 4th Annual Trivia Night and Auction @ St. Thomas School – Newton, IL
Saturday, February 11, 2023 at 6:30 PM – 10 PM –
St. Thomas will host its fourth annual Trivia Night in February 2023. You must be 21 years of age to enter and play. Alcohol will be sold and served. There will be a silent auction, live auction, 50/50, and much more. All the profit will go back towards St. Thomas school.
Cost to play: $160/team of 8 adults over 21 ~ Must be on a team to play
Doors open at 5 PM – Space is limited
Pulled Pork & Chips available for a free-will donation. Beverages available for purchase.
Questions: Contact Jill Bierman or Lori Smith at St. Thomas School – 618-783-3517
Related Events