6 Shooter @ Willow Ridge Winery – Shelbyville, IL
August 12 @ 6:00 pm - 9:00 pm CDT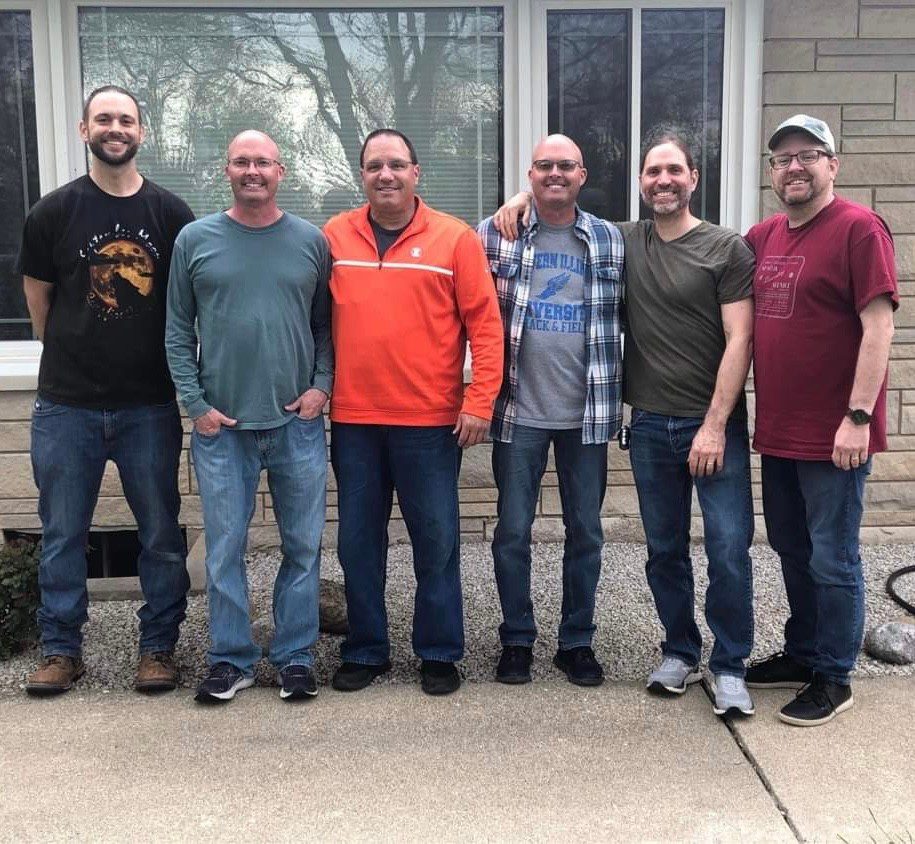 6 Shooter @ Willow Ridge Winery – Shelbyville, IL
Saturday, August 12th, 2023
6 pm – 9 pm –
We are excited to have them back!! We hope this becomes a yearly reunion!
Brick's Exquisite Eats will be onsite for food purchases.
Destiny brought six Eastern Illinois students together to form a band in the midst of the country music explosion of the late '80s and early '90s. What followed was a magical two-year run that saw the group Six Shooter entertain fans throughout the Charleston area, as well as play to packed houses at the Shelbyville Moose and Chautauqua buildings. After graduating, the band members had to get "real jobs" and go their separate ways, only to reunite on the tragic occasion of the untimely death of their larger-than-life lead singer, Brett Allen (B.A.) Watson. When heartbreak again brought four of the surviving members together to play at a funeral in 2019–their first performance in 25 years–the old chemistry was felt by all in attendance. Now, on the 30th anniversary of their formation, Six Shooter members Tyler and Travis Pierce, Aaron Robison, Phil Goodman, and Jim Spalla will be joined by Mark Holthaus and Tyler Clark for a one-night-only concert of classic country, gospel, and banjo tunes that will be sure to have you dancing in and out of your seats.
Event by Willow Ridge Winery
Related Events