A Few Good Murders – Murder Mystery Dinner @ Willow Ridge Winery – Shelbyville, IL
March 11 @ 7:00 pm - 10:00 pm CST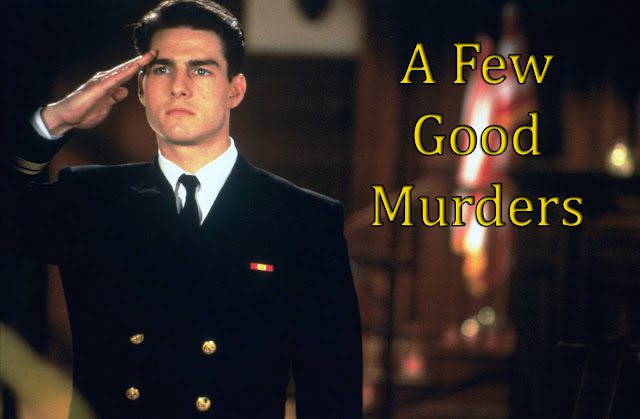 A Few Good Murders – Murder Mystery Dinner @ Willow Ridge Winery – Shelbyville, IL
Saturday, March 11, 2023 at 6:30 PM – 10 PM –
You want the truth? You can't handle the truth! Jack Nicholson bites the dust in the midst of a military trial for murder!
Our dinner theater events are a riot and will have you laughing all evening! Reservations are required and will be taken until one week prior to the show. Seats have been known to sell out quickly so call us as soon as possible!
Tickets are $45 each and include a three course dinner and the performance. There are 8 seats per table but you are free to purchase as many or as few tickets as you need. If you make a reservation for a group of friends you will automatically be seated together; if members of your party make separate reservations, be sure to tell us you'd like to be seated with your friends.
Tickets can be purchased online A Few Good Murders Tickets, Sat, Mar 11, 2023 at 7:00 PM | Eventbrite or by calling the winery directly
Social time begins at 6:15 pm and first course at 6:30 pm. The first act begins as soon as the first course is complete. A buffet style dinner is served after the first act, giving you time to restock the wine at your table too! A plated dessert will be served near the end of the show.
The performances are created and performed by Upstage Productions, which has been producing interactive comedy murder mysteries since 1989, Upstage's shows are a perfect blend of witty improvisation and legitimate mystery. They perform at a variety of locations all over the United States with a strong following wherever they perform, and have been doing shows at Willow Ridge Winery for over three years. Some of their fans have been to over fifty of their performances across the country! Don't miss this terrific evening of comedy, mystery, and murder at Willow Ridge Winery!
Event by Willow Ridge Winery
Related Events