A Holiday "Wrap-Up" @ Zest for Life Center – Villa Grove, IL
December 22, 2022 @ 1:00 pm - 3:00 pm CST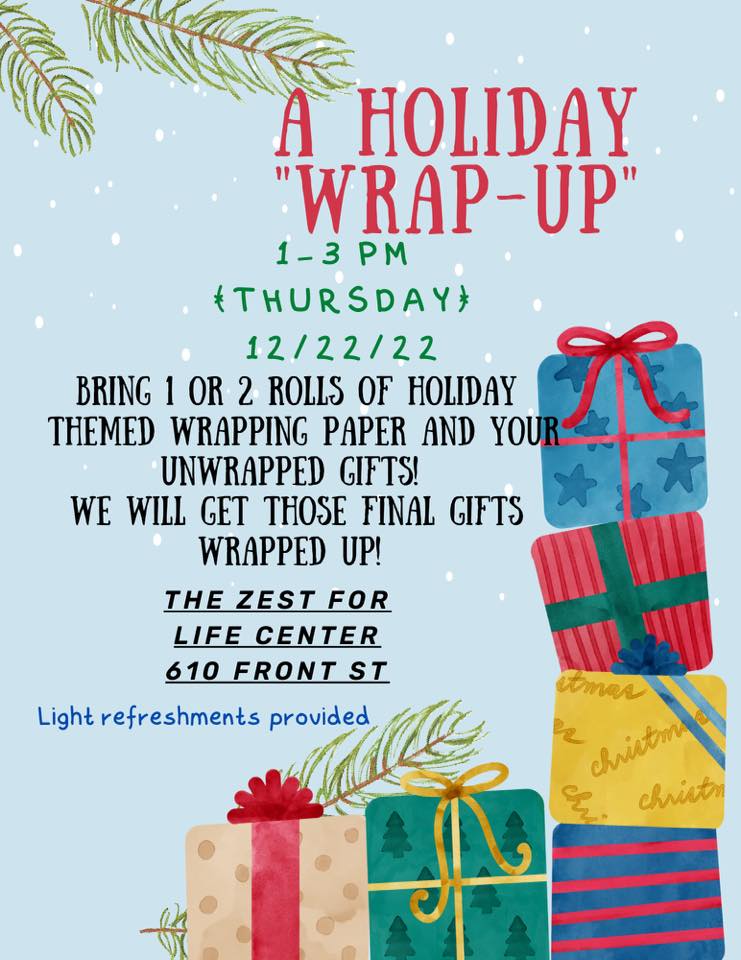 A Holiday "Wrap-Up" @ Zest for Life Center – Villa Grove, IL
Thursday, December 22, 2022 at 1 PM – 3 PM –
Let's get those final holiday gifts wrapped in a fun and festive environment. Kindly bring with you a roll or two of holiday themed wrapping paper. And any of your unwrapped gifts!
We can trade with others for a greater variety of wrapping paper options!
You may also bring any bows or ribbon you wish to share.
ZFL will provide tape, scissors and some gift tags!
Light refreshments will also be provided.
Any questions? Please message the center or call: 217-832-9445
Event by Zest for Life Center-Villa Grove
Related Events