*AUDITIONS* "Million Dollar Meatballs" @ Salem Community Theatre & Cultural Center – Salem, IL
November 14 @ 6:00 pm - 8:00 pm CST
|
Recurring Event
(See all)
One event on November 16, 2022 at 6:00 pm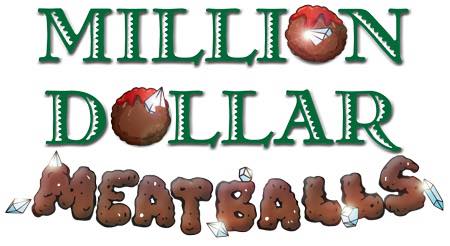 *AUDITIONS* "Million Dollar Meatballs" @ Salem Community Theatre & Cultural Center – Salem, IL
Monday, November 14, 2022 & Wednesday, November 16, 2022 at 6 PM – 8 PM –
Whether you're a veteran of the stage or someone who's always wanted to give it a try, we've got the show for you!
Auditions for "Million Dollar Meatballs" by Todd Wallinger, directed by Curtis Black, will be held Monday, November 14th and Wednesday, November 16th, 6-8pm!
(NO AUDITIONS ON TUESDAY)
*Please come prepared with a short comedic monologue!*
Synopsis: Two bumbling jewel thieves are on the run from the cops when they duck into Chez Monyeu, a restaurant so bad the mice are their only repeat customers. And that's just the start of their problems. Not only has Chez Monyeu's chef just quit, but the city's most powerful restaurant critic is about to arrive. In desperation, the restaurant's owner, mistaking the thieves for famous French chefs, insist that they make their renowned Million Dollar Meatballs for the tough-minded critic. Insanity ensues as the pair try to keep up the ruse while hunting for the seven priceless diamonds they lost.
Cast: 4M, 4F, plus 4 roles that can be any gender
There will be an initial read-through before Thanksgiving and rehearsals will start early December, and be held on Mondays, Wednesdays & Thursdays.
Show dates: January 27, 28, 29 & Feb 3, 4, 5
Related Events