Benefit/Dart Tournament for Ken Heimann @ Amvets Post 16 – Litchfield, IL
December 17, 2022 @ 2:00 pm - 11:00 pm CST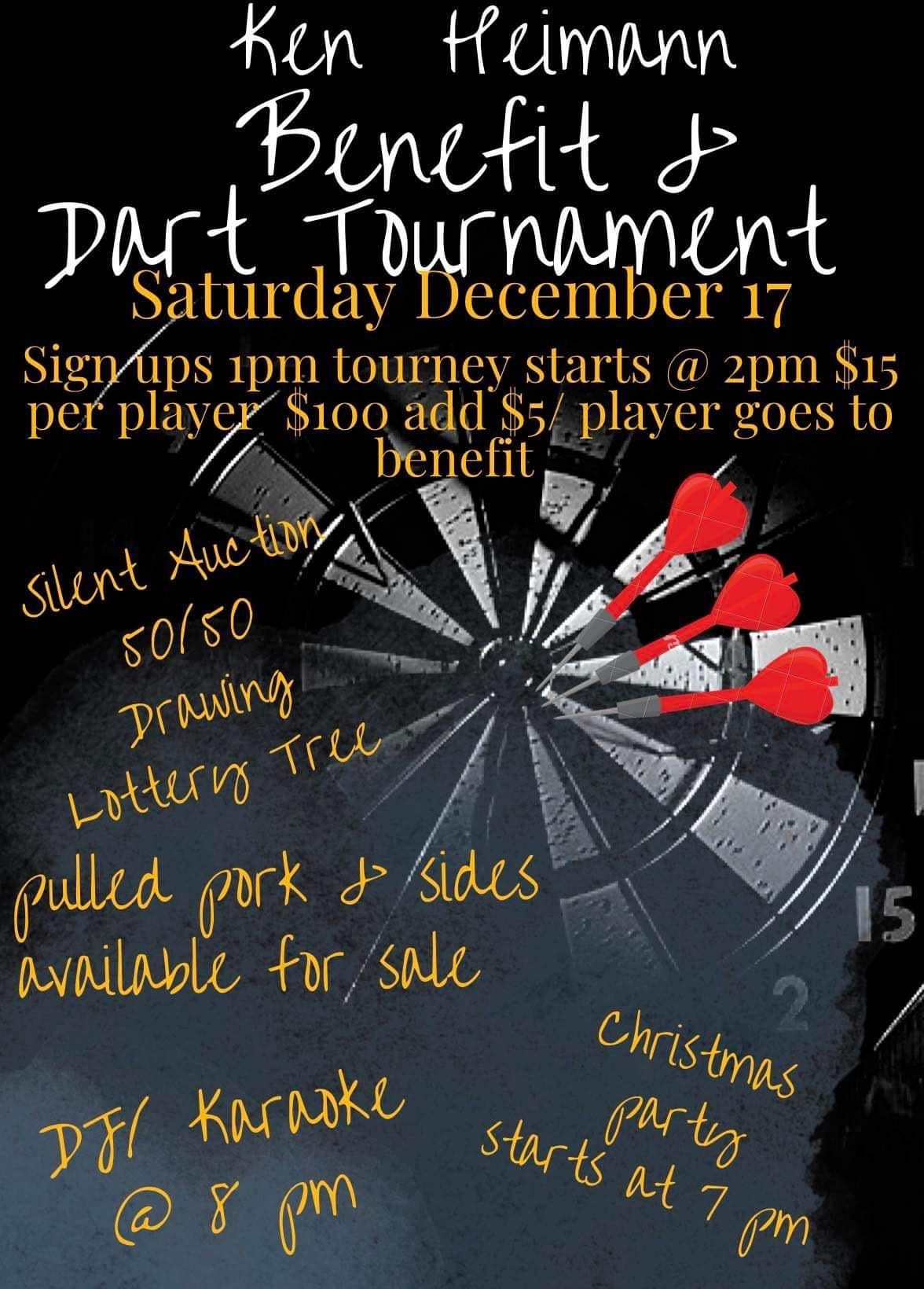 Benefit/Dart Tournament for Ken Heimann @ Amvets Post 16 – Litchfield, IL
Saturday, December 17, 2022 at 2 PM –
Come help support our good friends and enjoy some Christmas cheer
Benefit and dart tournament for Ken Heimann on Dec. 17 at 100. Darts fly at 200. We have food permit for that day. So we need donations of things to auction off along with desserts to serve and sell.
There will bw karaoke at the club that evening.
Iron Peds will have 50/50 tickets.
This is also our Adult Christmas Party. So we need volunteers to step up NOW, we have food covered for sale, we need silent auction donatins, desserts to sell and help. WE CAN DO THIS!!
Related Events