Bordeaux Wine Tasting w/ Coralie Laurence of Touton Selections @ Village Wine – Effingham, IL
October 13 @ 6:00 pm - 8:00 pm CDT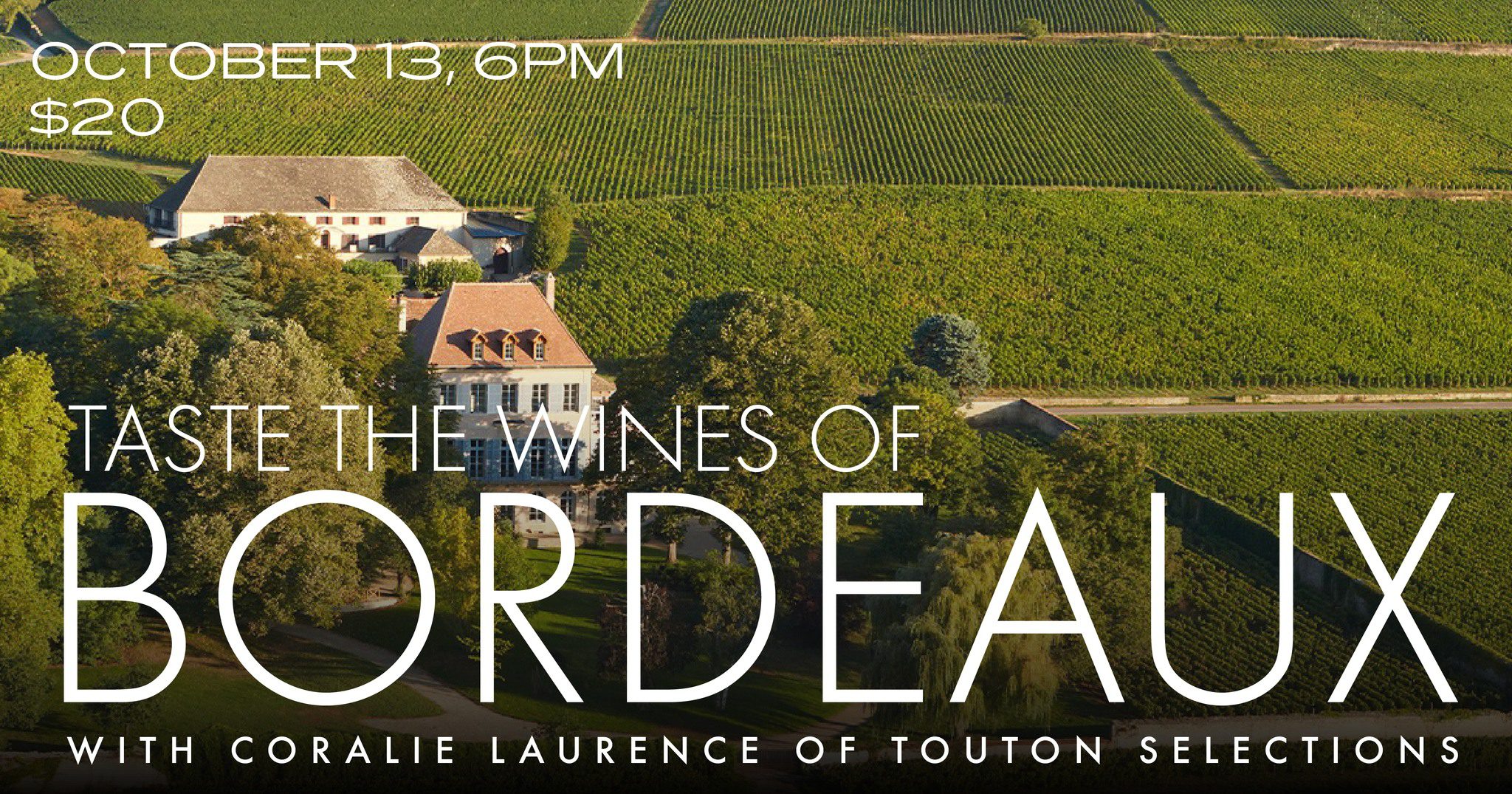 Bordeaux Wine Tasting w/ Coralie Laurence of Touton Selections @ Village Wine – Effingham, IL
Thursday, October 13, 2022 at 6 PM – 8 PM –
Join us October 13th for another great wine tasting! This classroom-style tasting will focus on wines from the Bordeaux region of France, most notably famous for amazing Cabernet Sauvignon and Merlot-based blends. Presented by Coralie Laurence of Monsieur Touton Selections.
We will taste three white wines during the meet & greet portion of the evening, then taste eight high end reds during the presentation. For dessert, Sauternes will be served.
Tickets are $20 per person and must be purchased in advance.
PLEASE CALL 217-347-0477 OR EMAIL [email protected] TO RESERVE YOUR SPACE.
Presented by M. Touton Selections, Koerner Distributor, and Village Wine & Spirits.
Event by Village Wine
Related Events