Bryor Rhodes Band @ Truckers Pub Inc – Effingham, IL
October 11 @ 7:00 pm - 10:00 pm CDT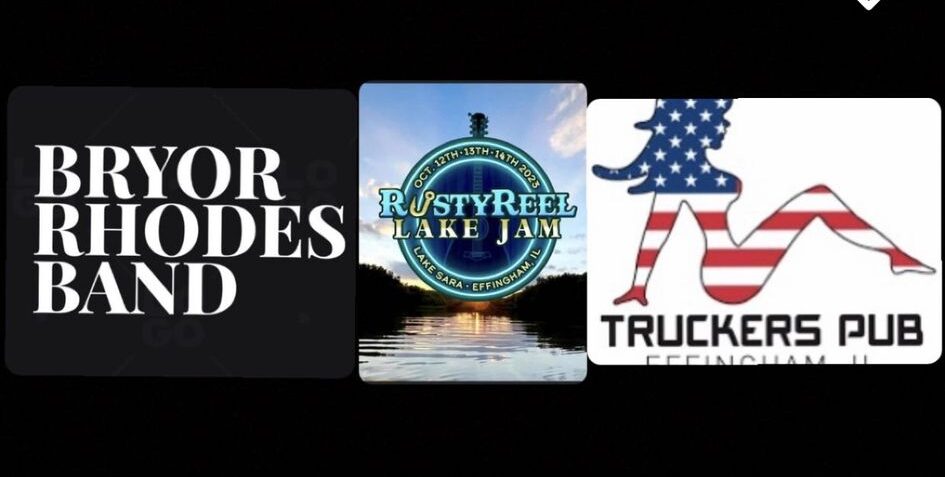 Bryor Rhodes Band @ Truckers Pub Inc – Effingham, IL
Wednesday, October 11th, 2023
7 pm – 10 pm –
Official Rusty Reel Lake Jam Kick Off – Ultimate Pre-Game Party with The Bryor Rhodes Band.
Live music from 7-10pm with many awesome giveaways!
LAST NIGHT TO GET YOUR RRLJ tickets on sale!
Don't forget FREE SHUTTLING! From Truckers Pub daily as well as the Shoe Box in TTOWN and various stops along the way!
Thursday –
10am @ Legacy / Harley Barn
10:30am- Kickstands up
Sign up on our "BBS RIDE FOR A CURE- Effingham IL"
Ride benefits Childhood Cancer Music Therapy & Family Support Program.
BlackBerry Smoke Harley Ride
Riding into the event for early entry with ticket purchase.
All vehicles welcome.
Donations encouraged:)
Don't miss out on this Fun nignt that kicks off EffinghamS 3 Day Music Festival – where country meets rock – rignt on beautiful lake Sara!
For more info and tickets:
www.RustyReelLakeJam.com


Catch y'all at The Truckers Pub Wednesday night!!!! Let's kick this awesome weekend off the right way!!!!!! We're gonna bring the party….. let the fun begin!!!!!
Band will kick off at The Truckers Pub @7 o'clock!!!!!!
This isn't something your gonna want to miss…
-Bryor Rhodes
Related Events