Candlelight Vigil – National Overdose Awareness Day @ Bliss Park – Effingham, IL
August 31 @ 6:00 pm - 8:00 pm CDT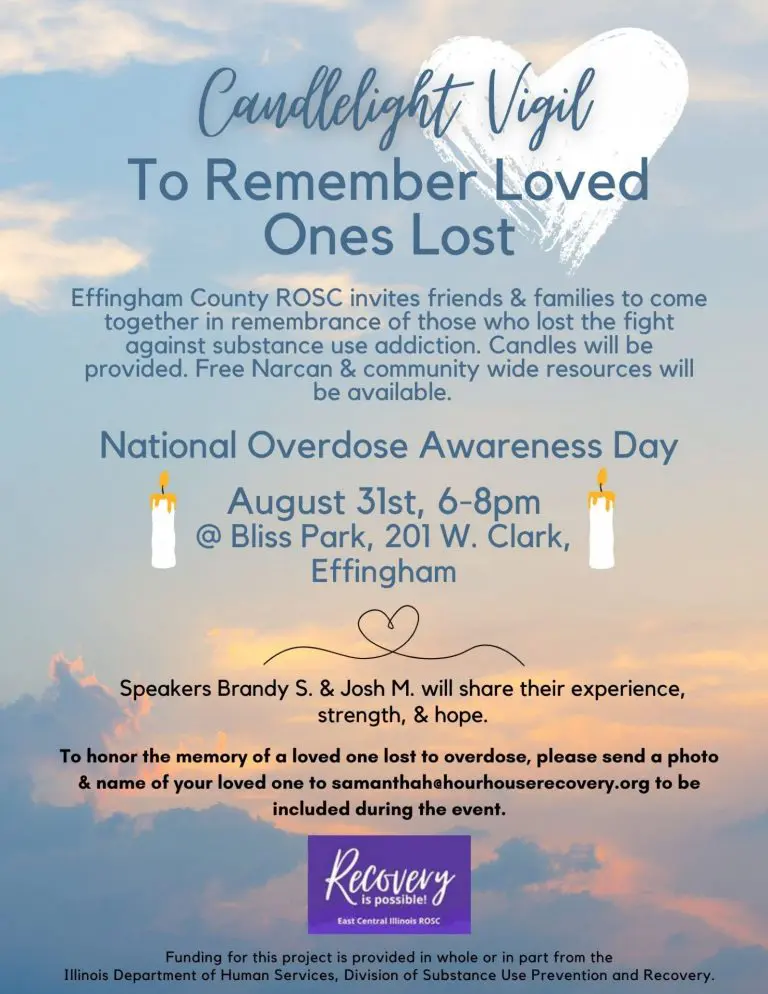 Candlelight Vigil – National Overdose Awareness Day @ Bliss Park – Effingham, IL
Thursday, August 31st, 2023
6 pm – 8 pm –
In observance of National Overdose Awareness Day, Effingham County Recovery Oriented Systems of Care (ROSC) invites friends & families to attend a Candlelight Vigil in remembrance of those who lost the fight against substance use addiction.
Speakers Brandy S. & Josh M. will be sharing their experience, strength, & hope. Candles will be provided. Free Narcan and community wide resources will be available.
To honor the memory of a loved one lost to overdose, please submit a photo & name to [email protected] to be included during the event.
Follow us on Facebook for the most up to date details.
Event or ROSC questions can be directed to Samantha Hicks at (217) 663-0823.
Related Events