Cardinals Baseball Luncheon @ Donnewald Distributing Company – Greenville, IL
August 15 @ 11:30 am - 1:00 pm CDT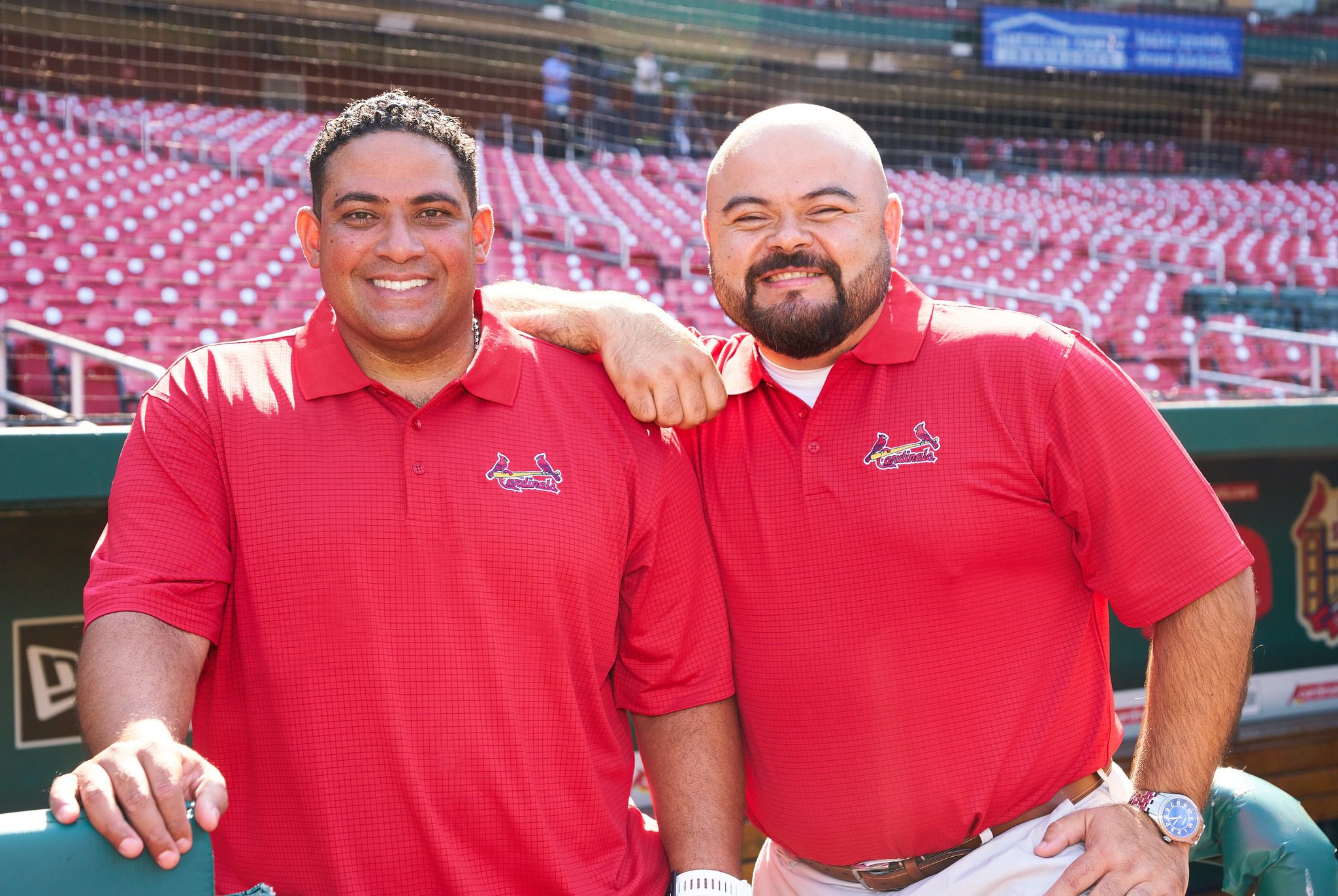 Cardinals Baseball Luncheon @ Donnewald Distributing Company – Greenville, IL
Monday, August 15, 2022 at 11:30 AM – 1 PM –
The 9th Annual Cardinals Baseball Luncheon will be held on Monday, August 15th at 11:30 am (Doors open at 11) in the Donnewald Distributing Meeting Room at 2100 Samuel Andrews Drive in Greenville. We are excited to welcome our guests of honor, color analyst Benjamin (Bengie) Molina and broadcaster Polo Ascencio.
This year's Cardinal Baseball Luncheon event will be emceed by Jeff Leidel. Big thanks to our sponsors: Bond County Realtors, Bradford National Bank, Carlisle Construction Materials, Donnewald Distributing, The FNB Community Bank, Freedom Enterprises, Greenville University, HSHS Holy Family Hospital, JK Installs, Kahuna's Burgers N More, NACO Printing, Payton Jo's Nik Nak Shack, and Scooter's Coffee. If your business would like to sponsor this event please contact the Greenville Chamber of Commerce @ 618-664-9272.
Admission is $20 and includes lunch by Extreme Meat Smokers, a meet and greet with photo op, and an autographed photo. Tickets are available now at Bradford National Bank (College Avenue Branch) or thru the Greenville Chamber of Commerce. To pay in advance by credit card, please follow the ticket link on this event. Cardinal Baseball Luncheon (square.site) There is a $1 processing fee for credit card payments. For more information contact the Greenville at [email protected] or call 618-664-9272.
Event by Greenville, IL Chamber of Commerce
Related Events