Carrie Sue & the Wood Burners – Sunday Funday! @ Village Wine – Effingham, IL
March 19 @ 2:00 pm - 5:00 pm CDT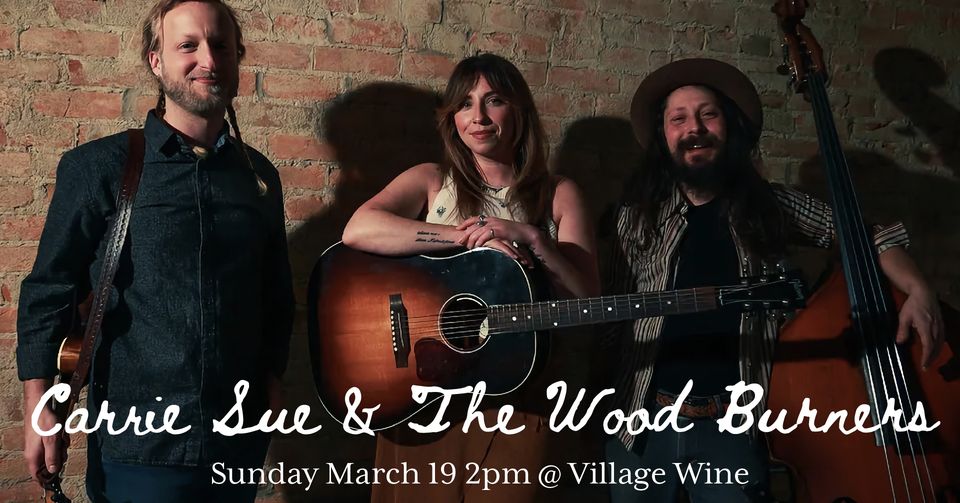 Carrie Sue & the Wood Burners – Sunday Funday! @ Village Wine – Effingham, IL
Sunday, March 19th, 2023
2 pm – 5 pm –
Join us for Sunday Funday with Carrie Sue & The Wood Burners!
Carrie Sue & The Wood Burners hail from Urbana, IL and reside at the intersection of songwriting, storytelling, and harmonizing – creating a unique blend of folk, bluegrass, country and Americana music. It's a combination of the old and new that takes the timeless art of a well-crafted song, the beauty of interwoven melody and harmony, and melts it all together with contemporary inspiration.
Honest songs, heartfelt vocals and excellent musicianship mark a unique but familiar sound for this trio.
Event by Village Wine and Carrie Sue & The Wood Burners
Related Events