Chili Cookoff @ The Wilsonville Progressive Club – Wilsonville, IL
October 22 @ 4:30 pm - 10:00 pm CDT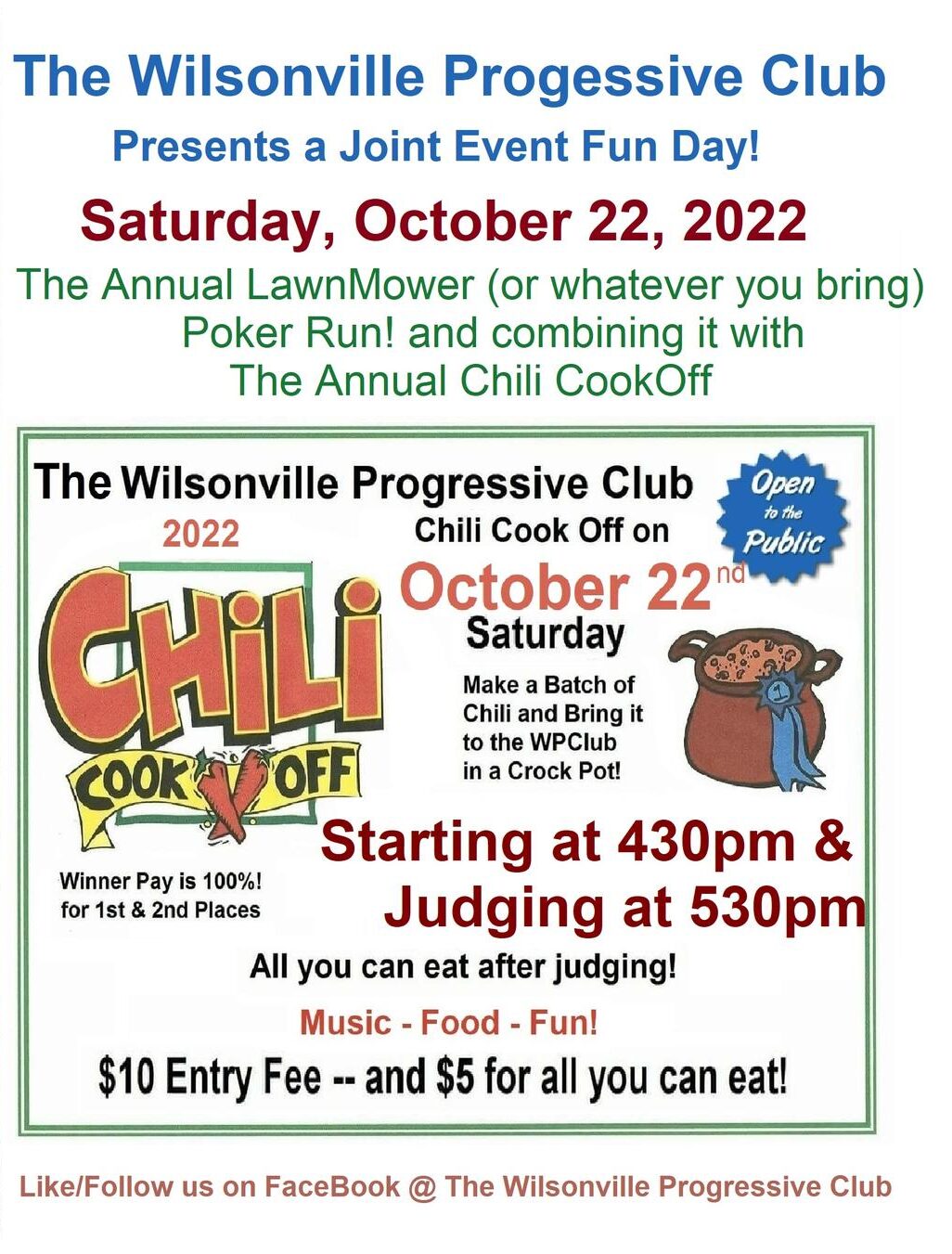 Chili Cookoff @ The Wilsonville Progressive Club – Wilsonville, IL
Saturday, Octocer 22, 2022 at 4:30 PM – 10 PM –
Make a batch of chili and bring it to the WPClub in a crock pot!
Starting at 4:30 PM & Judging at 5:30 PM
Winner Pay is 100% for 1st & 2nd Places.
All you can eat after judging!
Music ~ Food ~ Fun!
$10 Entry Fee — and $5 for all you can eat!!
Event by The Wilsonville Progressive Club
Related Events