Communication and Alzheimer's @ Richland Nursing & Rehab – Olney, IL
March 2 @ 5:30 pm - 7:00 pm CST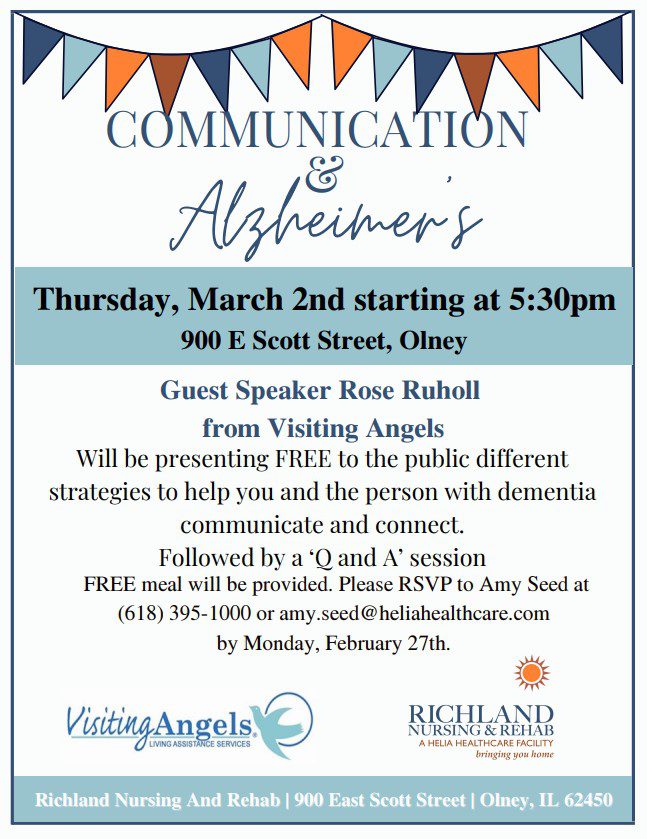 Communication and Alzheimer's @ Richland Nursing & Rehab – Olney, IL
Thursday, March 2, 2023 at 5:30 PM – 7 PM –
Communication and Alzheimer's
Guest Speaker Rose Ruholl from Visiting Angels Will be presenting FREE to the public different strategies to help you and the person with dementia communicate and connect. Followed by a 'Q & A' session. FREE meal will be provided. Please RSVP to Amy Seed at
(618) 395-1000 or [email protected] by Monday, February 27th.
Event by Richland Nursing & Rehab – A Helia Healthcare Facility
Related Events