Concert + Barbeque Popup Featuring Mary James & Butt Brothers Barbeque @ The Table – Saint Elmo, IL
October 23 @ 5:00 pm - 9:00 pm CDT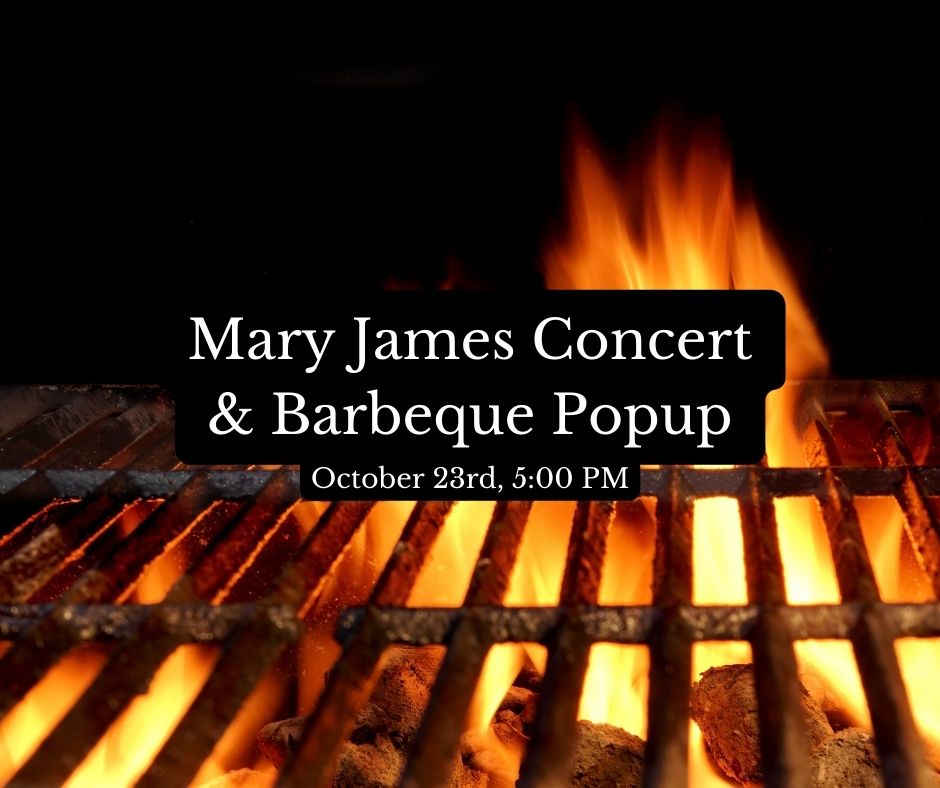 Concert + Barbeque Popup Featuring Mary James & Butt Brothers Barbeque @ The Table – Saint Elmo, IL
Sunday, October 23, 2022 at 5 PM – 9 PM –
Join us for a night of food and music at The Table, featuring award-winning recording artist Mary James and food by The Butt Brothers Barbeque.
Dinner service begins at 5 PM, and the concert kicks of at 7 PM.
Pulled pork sandwiches, nachos, and pork by the pound will be available for purchase, and a love offering will be taken to support Mary James Ministries, but admission to the event is free.
Event by The Table
Related Events