Connected With The Experts: Colon Health @ Carlinville Area Hospital & Clinics – Carlinville, IL
October 27 @ 8:00 am - 9:00 am CDT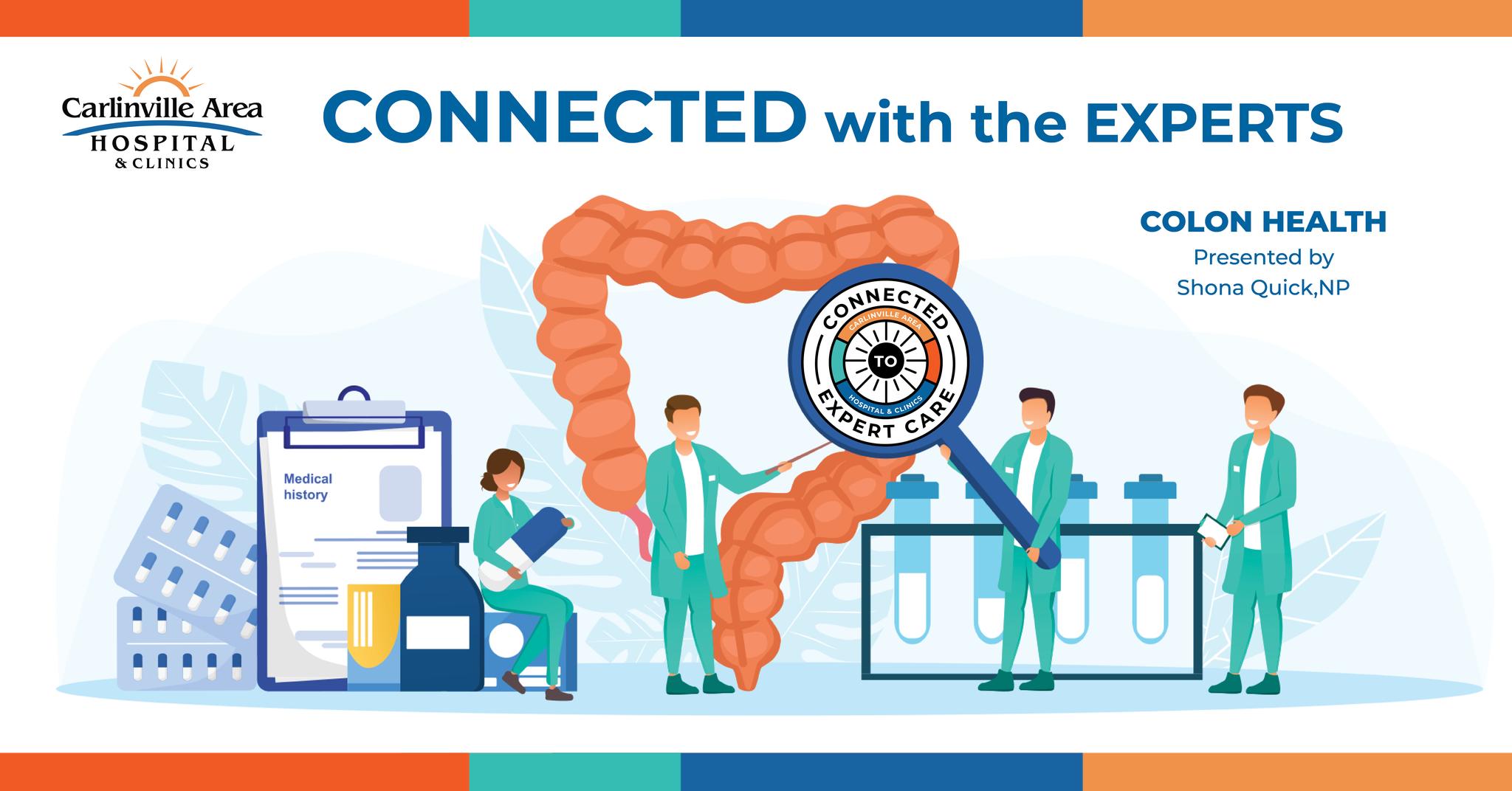 Connected With The Experts: Colon Health @ Carlinville Area Hospital & Clinics – Carlinville, IL
Thursday, October 27, 2022 at 8 AM – 9 AM –
Concerned about changes in your digestive health? When should you get screened? What options are available for screening? Join Shona Quick, NP at 8 AM October 27th to learn more about the care and keeping of your digestive health!
This free event is open to the community however, due to space we ask that you pre-register through Eventbrite: https://www.eventbrite.com/…/connected-with-the-experts….
Presentation will be held in the CAH&C Community Room, 20613 N. Broad St, Carlinville, IL 62626
Coffee & Donuts will be provided.
Shona Quick, NP practices Family Medicine at the Carlinville Rural Health Clinic as well as Gastroenterology at the Carlinville Outpatient Specialty Clinics.
Event by Carlinville Area Hospital & Clinics
Related Events