Corvette Welcomefest Downtown Party 2023 @ Downtown Effingham, IL
September 15 @ 5:00 pm - 7:30 pm CDT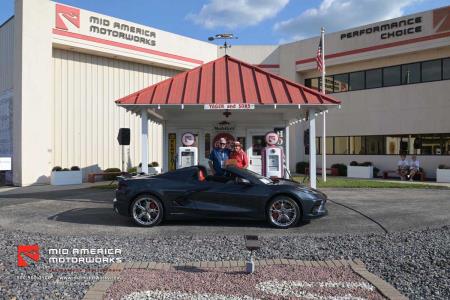 Corvette Welcomefest Downtown Party 2023 @ Downtown Effingham, IL
Friday, September 15th, 2023
5 pm – 7:30 pm –
Visit Effingham will be hosting the Corvette Welcomefest Downtown Party from 5:00 – 7:30 p.m. on Friday, September 15, 2023 in downtown Effingham. Corvette enthusiasts and residents are welcome to attend and help us kick off a weekend of classic cars!
Mid America Motorworks will lead their fun run road tour into downtown Effingham around 5:30 p.m. The event will feature live music from "Not Petty," America's favorite Tom Petty tribute duo as well as a few of our favorite food trucks, including La Luna, Pauly's BBQ and Toppins Soft Serve. There will be plenty of parking and room to listen to some great classic rock tunes, so bring your lawn chairs and enjoy a great night in Effingham.
For more information on the Friday night event, contact the Effingham Tourism department at 217-342-5310 or visit www.VisitEffinghamIL.com.
For more information about events at Mid America Motorworks, visit www.CorvetteFunfest.com
Related Events