Cram the Cars @ HSHS Home Care & Hospice Illinois – Effingham, IL
February 1 - February 28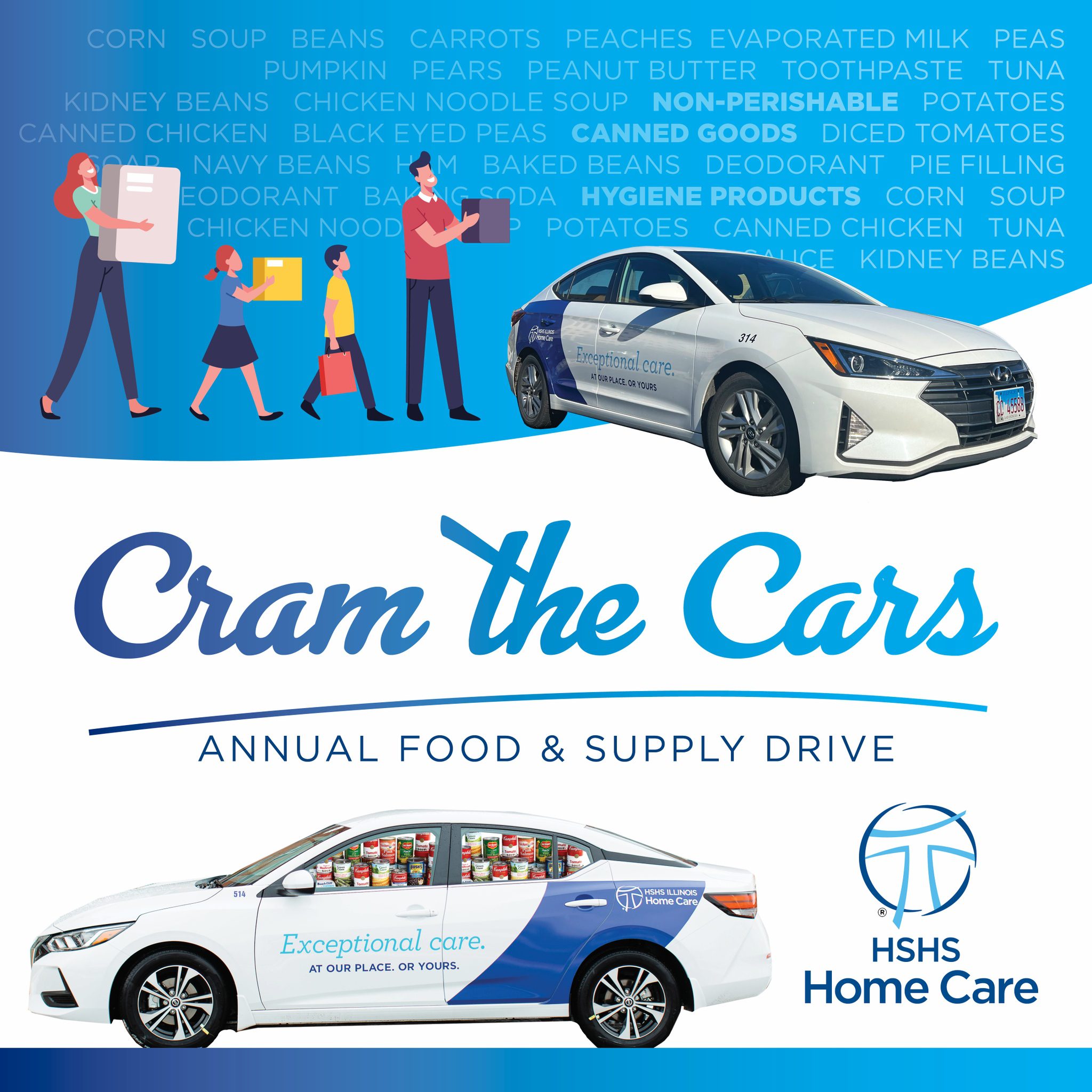 Cram the Cars @ HSHS Home Care & Hospice Illinois – Effingham, IL
With February being National Canned Food Month, HSHS Home Care & Hospice Illinois along with Dan Hecht Chevrolet-Toyota , Roy Schmidt Honda and Hope 4 Horses Rescue & Sanctuary, are teaming up to "Cram the Car" non-perishable food items, hygiene products and monetary donations for the Catholic Charities food pantry. Dan Hecht will be using monetary donations to purchase & process a pig to provide meat to Catholic Charities for their clients.
Help with this annual "Cram the Car" and drop off your items or contributions at the HSHS Home Care office in St. Anthony's Health Center at 900 W. Temple Ave., Building A, Suite 101 or at one of these locations during business hours throughout February:
 Dan Hecht Chevrolet Toyota – 2400 S. Banker St.
 Roy Schmidt Honda – 1705 W. Fayette Ave.
 Hope 4 Horses Sanctuary – 9550 E. 975th Ave.
For a list of items to donate, visit https://www.hshs.org/…/Services/Home-Health-Hospice/Events.
Related Events