Cruise Night @ Downtown Effingham, IL
September 9 @ 2:00 pm - 10:00 pm CDT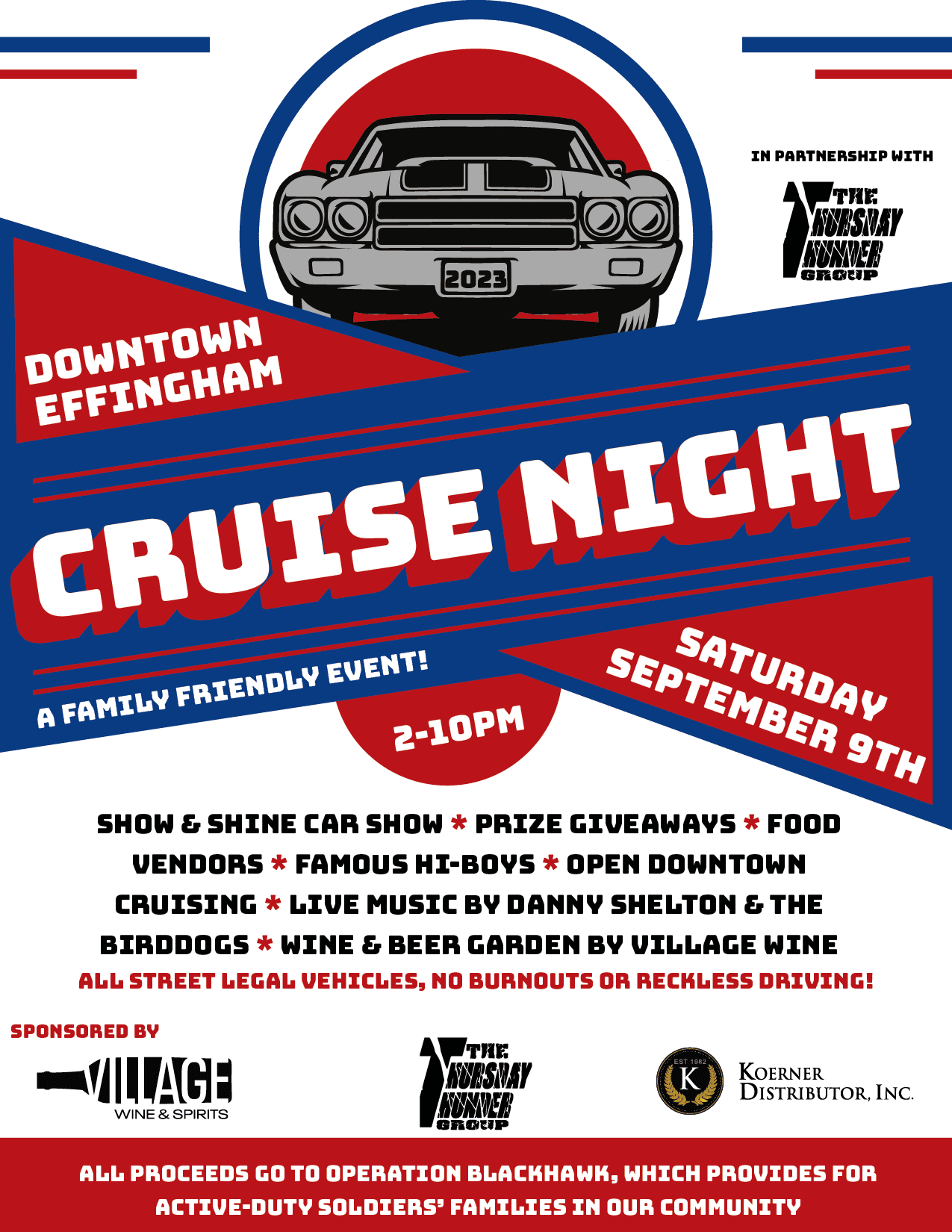 Cruise Night @ Downtown Effingham, IL
Saturday, September 9th, 2023
2 pm – 10 pm –
This year's cruise night is upon us!
2:00 p.m. – 4:00 p.m.  – Downtown Show & Shine Car Show (free registration, no entry fee)
2:00pm – 4:00pm Live music by Kristin & Murphy
4:00 p.m.  Famous HI-BOY Meals @ the Old Courthouse Lawn
4:30 pm – National Anthem
4:45 p.m. Line up for the first lap to begin cruise night
5:00 p.m. to 9:00 p.m. Enjoy free Cruising in downtown Effingham
6:00 p.m. to 10 p.m.  Live music by Danny Shelton & the Birddogs at the Village Wine beer garden
Prize Giveaways
Enjoy food vendors along the cruise route—Homewood Grill,  St John's Youth Group, as well as downtown restaurants will be available.
All street legal vehicles, no burnouts or reckless driving!
Proceeds to Operation Blackhawk which provides for active-duty soldiers' families in our community
Related Events