Dave Fleppard: A Tribute to Def Leppard Veterans Day Bash! @ Venue 720 – Flora, IL
November 11 @ 7:00 pm - 11:30 pm CST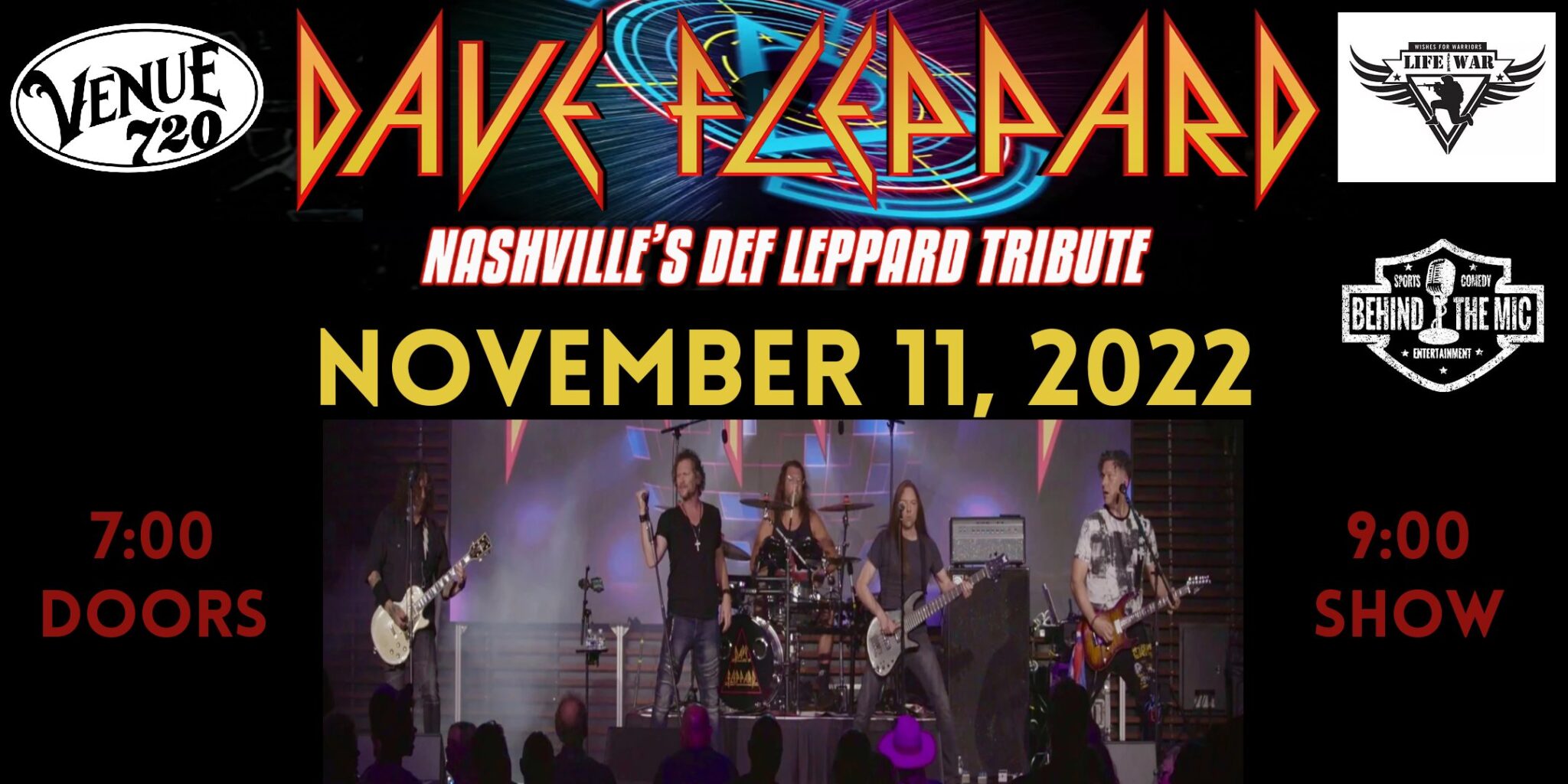 Dave Fleppard: A Tribute to Def Leppard Veterans Day Bash! @ Venue 720 – Flora, IL
Friday, November 11, 2022 at 7 PM – 11:30 PM –
We are excited to welcome Dave Fleppard: A Tribute to Def Leppard to Venue 720 on Friday, November 11th! Come out for our Vetetans Day BASH!
This will be a fundraiser for Wishes for Warriors. We will have some silent auction items, so come early for a chance to win some great items and support a great cause!
We will also be selling shirts and books and will donate all proceeds from these items to Wishes for Warriors!
The members of DAVE FLEPPARD, Nashville's Def Leppard Tribute, have spent the past two decades on the front lines of rock & roll, country and hip hop.
Individually, they have toured as Guitar Technicians, for biggest artists in the biz such as Journey, Nine Inch Nails, Foo Fighters, RUSH, Dream Theatre, The Eagles, Rascal Flatts, Tesla and Styx, while other members of DF have been recording artists signed to Lava/Atlantic and Sony Music labels.
This "almost super group" of musicians have shared the stage with a wide range of industry giants from U2 and Pearl Jam to Run DMC and Public Enemy.
Collectively, they are creating HYSTERIA in the suburbs as Nashville's Def Leppard Tribute: DAVE FLEPPARD!!!
Come experience the music of Def Leppard performed live by some of rock & roll's hardest working musicians, techs, writers and universally good dudes…
Doors open at: 7:00 p.m.
Show starts at: 9:00 p.m
Tickets · $18 – $45 ~ Dave Fleppard: A Tribute to Def Leppard! Tickets, Fri, Nov 11, 2022 at 7:00 PM | Eventbrite
Related Events