Downtown Effingham PINK Friday @ Downtown Effingham, IL
November 17 @ 10:00 am - 7:00 pm CST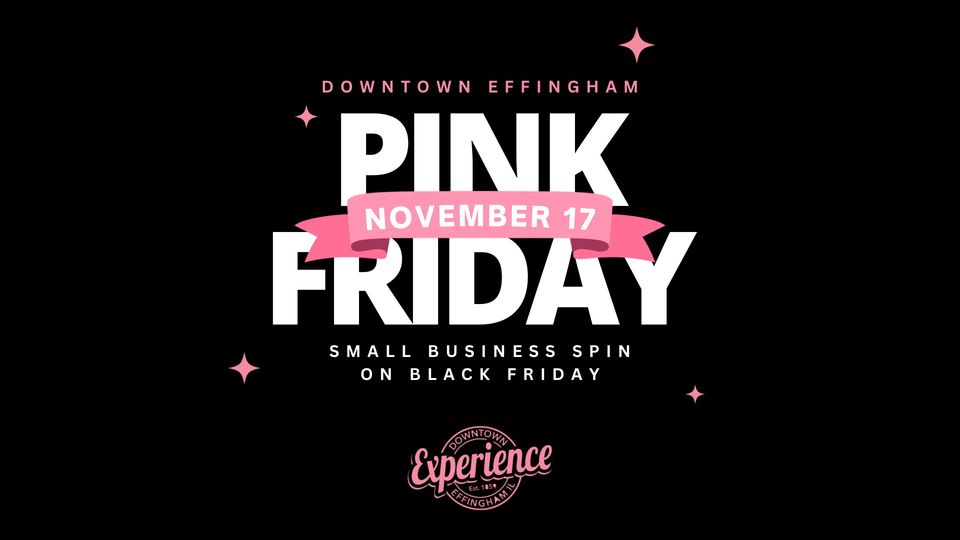 Downtown Effingham PINK Friday @ Downtown Effingham, IL
Friday, November 17th, 2023
10 am – 7 pm –
PINK FRIDAY invites you to embrace the charm of shopping small this year!
Embrace the spirit of community in Downtown Effingham on PINK Friday, an annual event taking place each November, the Saturday before Black Friday. Our mission: to prioritize supporting small businesses ahead of the rush to big box stores on Black Friday and Cyber Monday. Now more than ever, let's stand by our incredible local businesses. Make the choice to start your holiday shopping journey locally and support our community.
Our local gems are ready, adorned with festive decorations and stocked for the holiday season. Come relish the beauty of our downtown area and its diverse offerings.
This holiday season, make a difference by choosing to shop small first. Let's make it a PINK Friday to remember!
Related Events