Drive-Thru Dinner @ HSHS St. Francis Hospital – Litchfield, IL
August 8 @ 5:00 pm - 6:30 pm CDT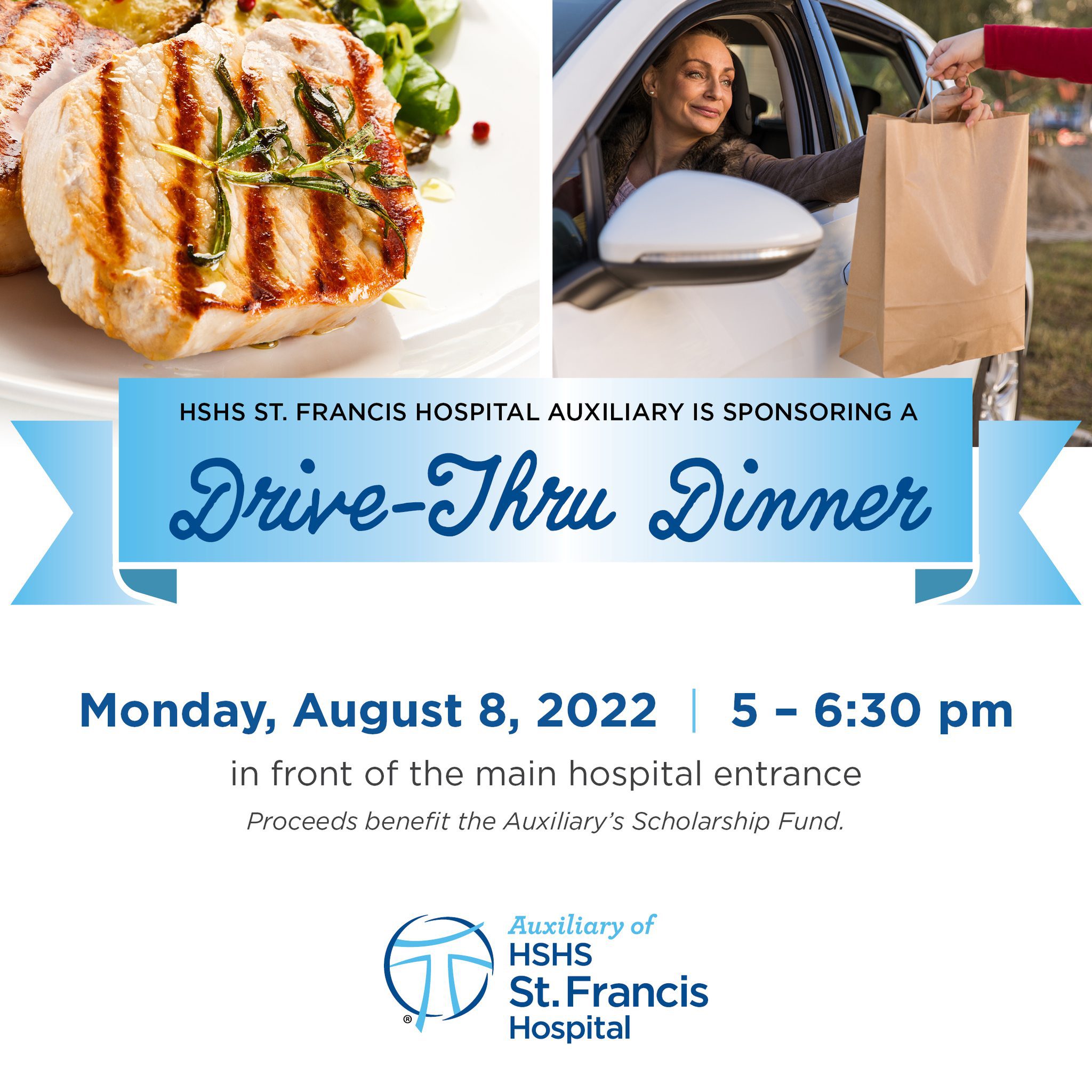 Drive-Thru Dinner @ HSHS St. Francis Hospital – Litchfield, IL
Monday, August 8, 2022 at 5 PM – 6:30 PM –
The HSHS St. Francis Hospital Auxiliary will sponsor a drive-thru dinner on Monday, August 8 from 5 to 6:30 p.m. to support the Auxiliary's scholarship fund. Dinners must be ordered by July 1 at https://nelsonscatering.com/hshs-st-francis%20hospital, or in the hospital gift shop, or by contacting Paula Endress at 217-324-8200, Jeanne Banovic at 217-273-6716 or Nancy Hyam at 217-254-4442.
The August 8 drive-thru dinner pickup will take place in front of the main hospital entrance.
The meal will feature 8 oz grilled pork chop, cheddar cheese potatoes, southern style green beans, roll and homemade dessert provided by the Auxiliary bakers.
Event by HSHS St. Francis Hospital
Related Events