Dueling Pianos @ Events by MLB – Greenup, IL
August 12 @ 5:30 pm - 10:00 pm CDT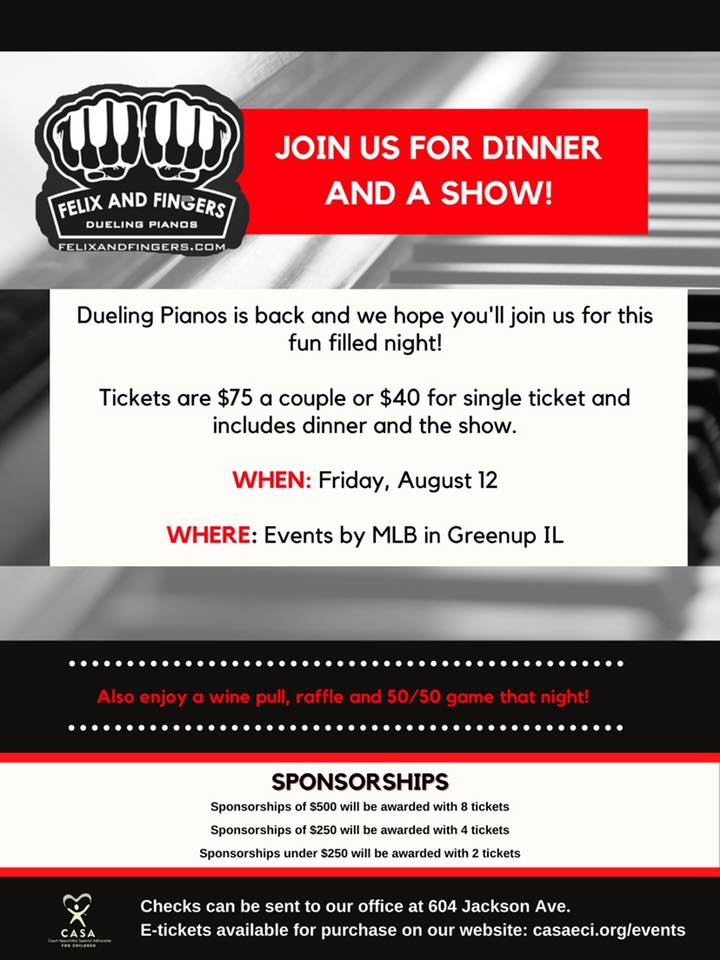 Dueling Pianos @ Events by MLB – Greenup, IL
Friday, August 12, 2022 at 5:30 PM – 10 PM –
Join us for dinner and a show!
Dueling Pianos is BACK and you're not gonna want to miss this.
Tickets are $75 a couple or $40 for single ticket and includes dinner and the show.​
Other entertainment includes a wine pull, raffle and 50/50 game
Checks can be sent to our office at 604 Jackson Ave.
E-tickets available for purchase on our website: casaeci.org/events
Event by CASA of East Central Illinois, serving Coles & Cumberland Children
Related Events