Fall Carnival & Vendor Fair @ Litchfield Skyview Drive In – Litchfield, IL
October 14 @ 12:00 pm - 9:00 pm CDT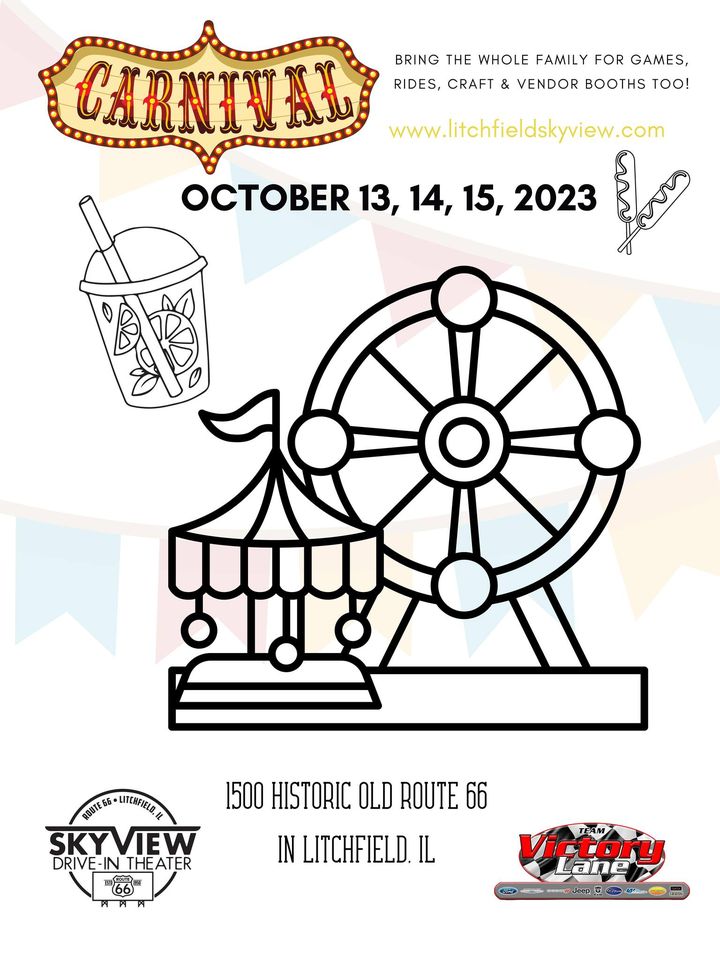 Fall Carnival & Vendor Fair @ Litchfield Skyview Drive In – Litchfield, IL
October 13th, 2023 – October 15th, 2023
Friday 13th times will be 5-9 Movie this night also
Saturday 14th times will be 12-4 & 5-9 Movie this night also
Sunday 15th times will be 12-4
Armbands will be $25
You can pre-buy arm bands for $22 (They will be available to purchase at Victory Lane Ford in Litchfield. Soon. We do not have them yet, but when we do, we will let you know.)
We will have vendors.
We have some vendors already signed up. More information on what they are soon!
If you would like to sign up to be a vendor here is the link for that
Our Cafe will be open for this Carnival.
Cafe hours will be
Friday will open at 5-will close after the movie
Saturday will open at 12- will close after the movie
Sunday will open at 11:30-4
Movies have not been decided on yet. We will be posting those as well soon! The movies will be free admission Friday & Saturday night.
Related Events