Fleetwood & Family LIVE @ Chapps – Litchfield, IL
April 1 @ 8:00 pm - 12:00 am CDT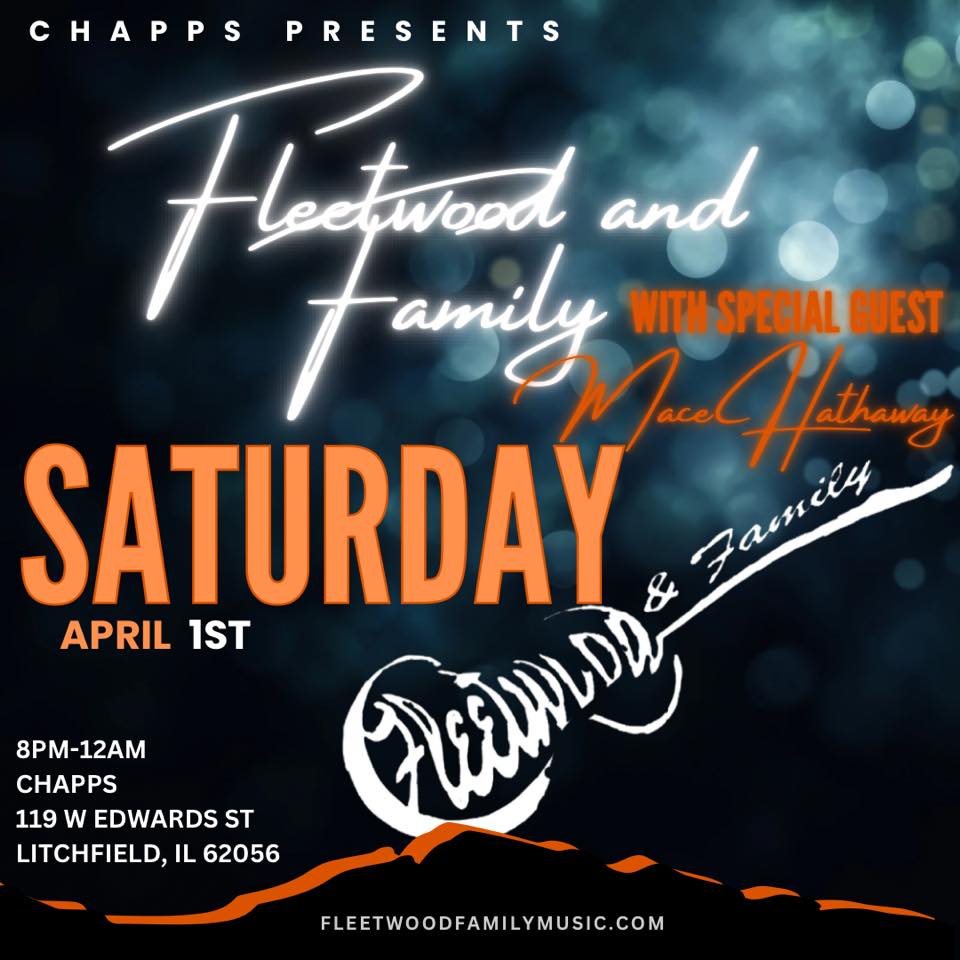 Fleetwood & Family LIVE @ Chapps – Litchfield, IL
Saturday, April 1st, 2023
8 pm – 12 am –
Fleetwood and Family Debuts Chapps In Litchfield, IL on the Infamous April Fools Day so come ready for some jokes and smoke cause we got plenty of both!
The Family is steady growing and blending sounds and varieties of music so much so that you won't see a similar show. We can't wait to make new friends in the area as well as groove with some family.
Mace Hathaway will be opening the show for us and possibly doing a sit in so come and join in on the fun!
Event by Fleetwood and Family
Related Events