Happy Hour @ LifeSpan Center – Coles County Council on Aging – CCCoA – Charleston, IL
March 3 @ 2:00 pm - 4:00 pm CST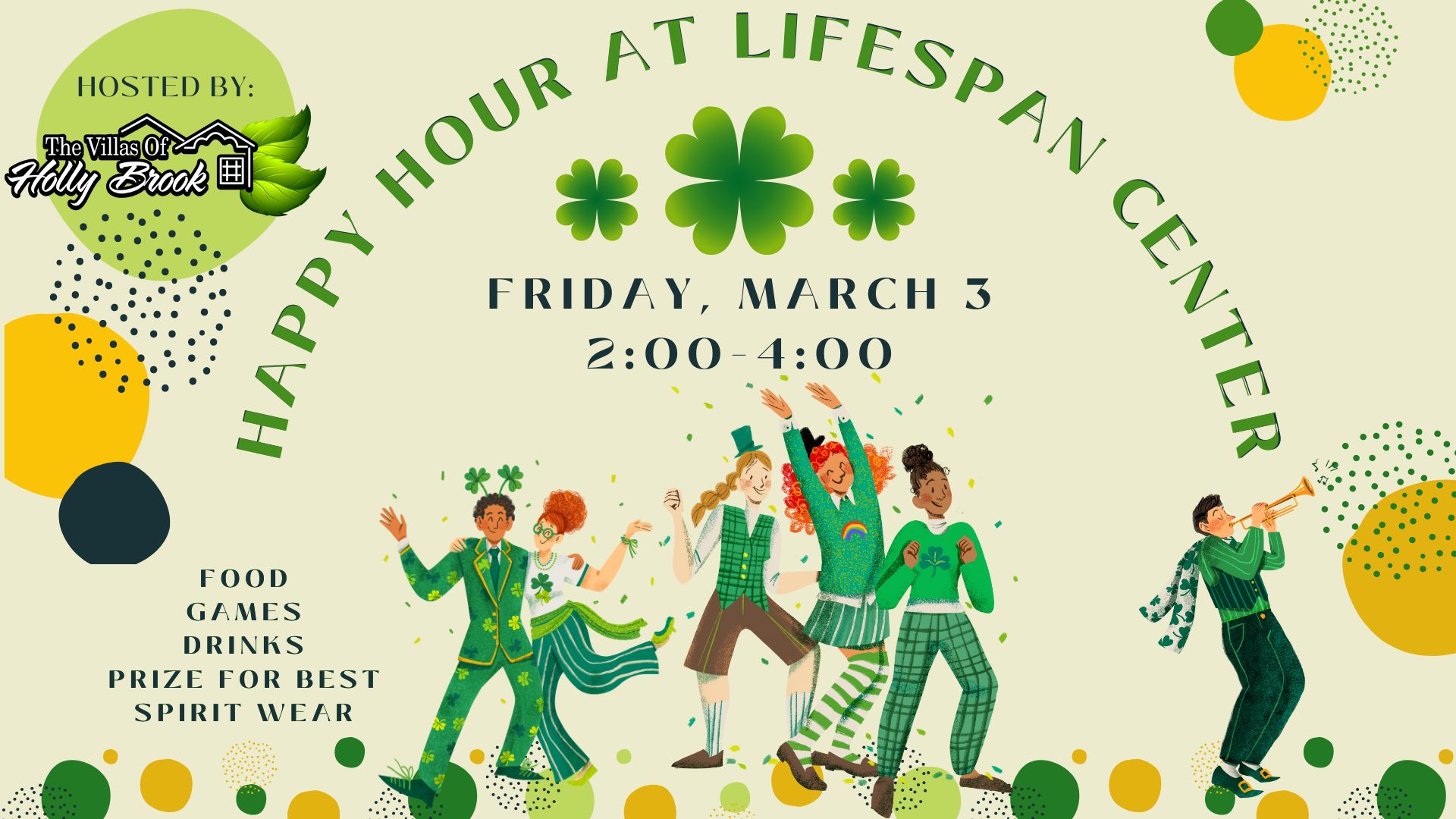 Happy Hour @ LifeSpan Center – Coles County Council on Aging – CCCoA – Charleston, IL
Friday, March 3, 2023 at 2 PM – 4 PM –
National 'I Want You To Be Happy' Day calls for a Happy Hour!
You are invited to join us for a St. Patrick's Day-themed Happy Hour at LifeSpan Center.
DRESS IN YOUR BEST ST. PATRICK'S DAY THEMED SPIRIT WEAR!
Green-Rainbow Colors-Anything HAPPY!
Prize given to best spirit wear!
Enjoy games, food, & drinks!
Please RSVP to reserve your seat!
Call LifeSpan Center during business hours at 217-639-5150
or text Shae at 217-259-6908
If you do not RSVP, we cannot guarantee a seat for you.
Thank you.
Event by Reflections Memory Care (Charleston, IL) and Villas of Holly Brook (Charleston, IL)
Related Events