Hillsboro Old Settlers 4 Mile Run/Walk @ 114 E. Wood St – Hillsboro, IL
August 6 @ 7:00 am - 11:00 am CDT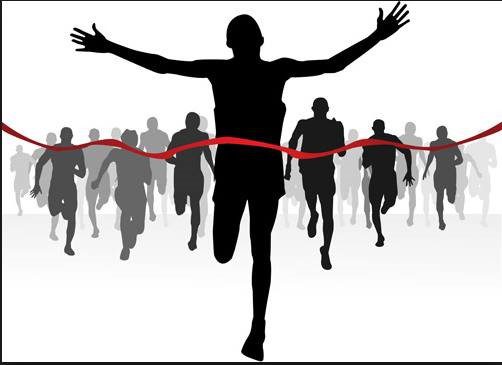 Hillsboro Old Settlers 4 Mile Run/Walk @ 114 E. Wood St – Hillsboro, IL
Saturday, August 6, 2022 at 7 AM – 11 AM –
100% of proceeds benefit Montgomery County Cancer Association.
*** Part of the 2022 Race Series, See Below***
Register by 07/24/22 to guarantee race swag!
Online Registration ends August 3 @ 11:59 pm
Register here: Hillsboro Old Settlers 4-mile Run/Walk 2022 – Hillsboro, IL 2022 | ACTIVE
Registration & Packet Pick Up: Saturday, August 6 at 7:00 am – 7:45 am
Race begins at 8:00 am.
The race director(s) reserve the right to cancel, postpone, or modify the race due to adverse weather or emergency conditions that make race conditions unsafe. In the event the race is cancelled, there will be no refunds. Awards and shirts will not be mailed.
This is a USA Track & Field sanctioned event
Courses:
Runners: This is a 4-mile race with a staggered start by age and gender designed to bunch runners for races to the finish. It is four mile run out & back starting from just east of Main Street heading towards the Hillsboro sports complex and country club looping back from the old lake park area. The course is slightly hilly and finishes with a short sprint to the finish after the toughest hill. There is one water station at approximately the one mile mark. The four-mile participants will pass it twice. While the Hillsboro police and auxillary police will be watching various intersections, the course is not "closed". The first ten finishers of the race are recognized as the top ten and get to pick prizes donated by the sponsors based on order of finish. The race is chipped timed and ribbons will be given to the top three finishers in each division based on chip time.
This unique format requires the standard front runners race from behind and seasoned runners the boost they need to compete for placement. This race is a good tune up for the Abe's Amble 10K the last Sunday of the state fair.
Walkers:
The 2-Mile walk is an out & back event on the same course. Running is not allowed on the 2-Mile walk. All walkers will start at the same time and ribbons will be given to the top finishers in each division. Any walker caught running will be disqualified.
Restrictions: No bicycles, skateboards, baby joggers, roller blades, roller skates, or any other wheeled conveyance, animals (other than seeing eye dogs). These restrictions are for your safety and insurance considerations.
Awards to top 3 age-division finishers for males and females: Under 19, 20-24, 25-29, 30-34, 35-39, 40-44, 45-49, 50-54, 55-59, 60-64, 65-69, 70-74, etc.
No refunds will be issued.
Event by M&MMultisport
Related Events