Holiday Market 2023 @ First Christian Church – Sullivan, IL
November 4 @ 9:00 am - 1:30 pm CDT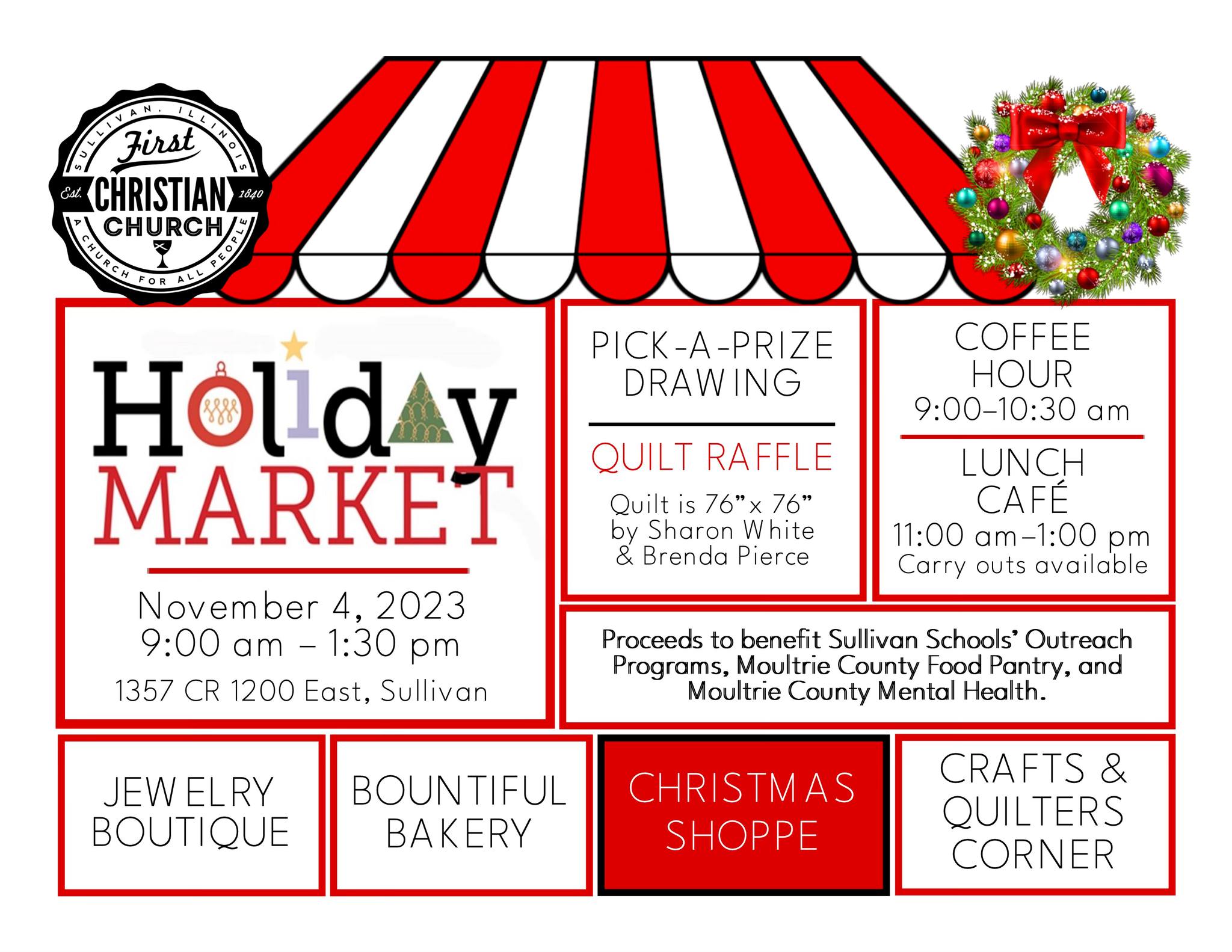 Holiday Market 2023 @ First Christian Church – Sullivan, IL
Saturday, November 4th, 2023
9 am – 1:30 pm –
Handcrafted items and one-of-a-kind works of art will be featured at this year's Annual Holiday Market on Saturday, November 4th from 9 a.m. to 1:30 p.m.
The Market will feature a Bountiful Bakery Shop with homemade pies, candies, cookies, cakes and bread; and a Craft Shop with unique items for sale. There will also be a Quilt Shop, a Christmas Shop, and a Jewelry Shop.
The Coffee Bar with delicious homemade treats and drinks will be open starting at 9:00 a.m. in the Fellowship Hall. Lunch will be served from 11 a.m. to 1 p.m. Carry-outs will be available.
Tickets for a beautiful handcrafted black and red quilt will be sold at the door. Pick-a-Prize drawing tickets will also be sold at the door. Prizes may include His and Her Golf Getaway for a Day, Illini Basketball Tickets, Little Theatre Show Tickets, Gift Certificates, Gift Cards and much more. The winners will be drawn at 2:00 p.m.
All proceeds go right back into our community, supporting local charities and organizations. Questions? Give us a call: 217-728-7351.
Related Events