Howl At the Moon Dueling Pianos @ Witt Lions Club – Witt, IL
March 4 @ 6:00 pm - 10:00 pm CST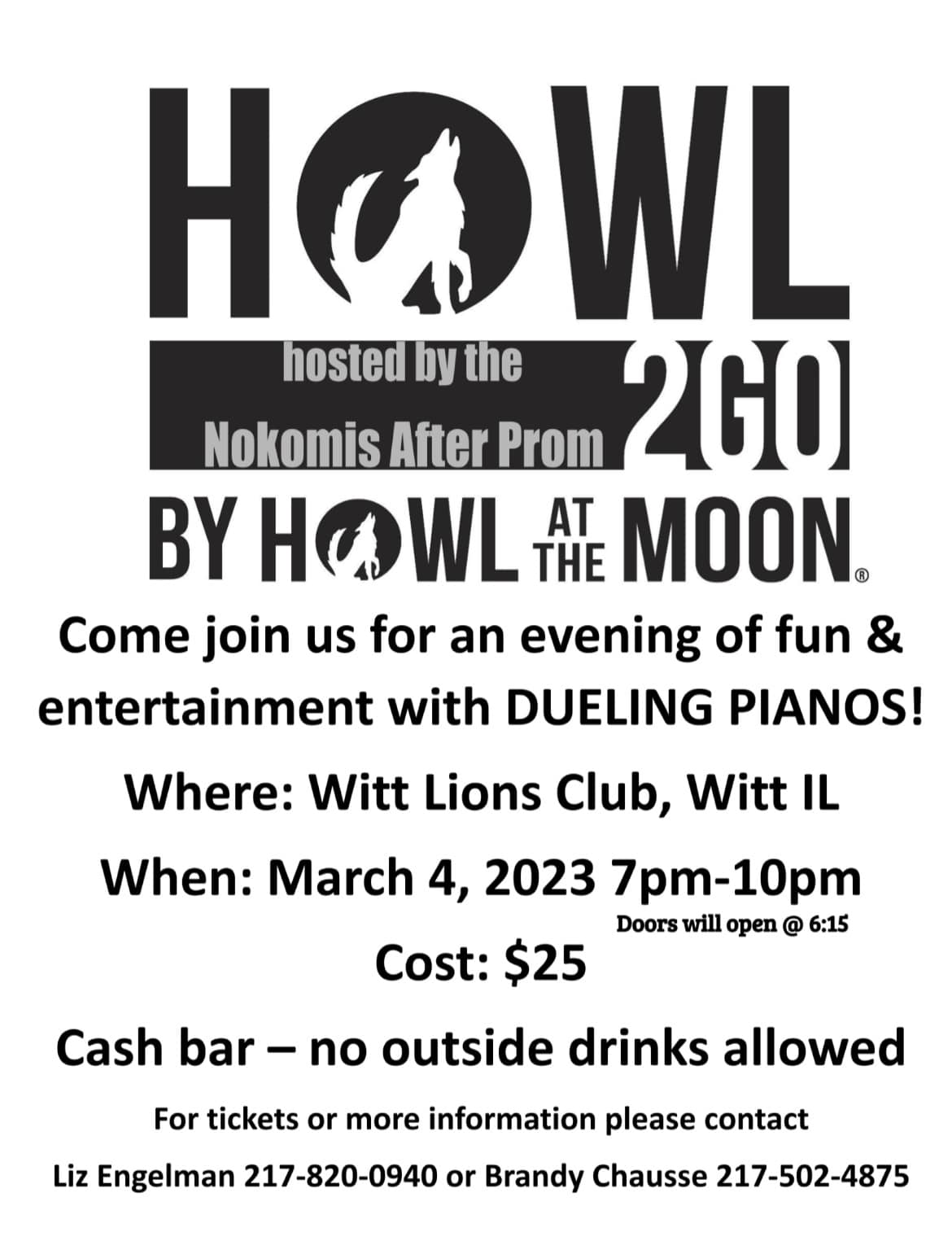 Howl At the Moon Dueling Pianos @ Witt Lions Club – Witt, IL
Saturday, March 4, 2023 at 6:15 PM – 10 PM –
Nokomis After Prom is hosting Dueling Pianos by Howl at the Moon. Doors open at 6:15. Tickets are $25 per person. Cash bar available. Snacks provided.
Hosted by Nokomis After Prom
If you are wanting to purchase tickets to Dueling Pianos, please feel free to call/text me at (217) 820-0940 or Brandy at (217) 502-4875. Payments can be made through Venmo (@Nokomis-Afterprom) or I can make arrangements to meet you! Thanks for supporting After Prom!
Event by Liz Engelman and Brandy Jo Chausse
Related Events