January Birthdays Party @ Villas of Holly Brook – Charleston, IL
January 13 @ 2:30 pm - 3:30 pm CST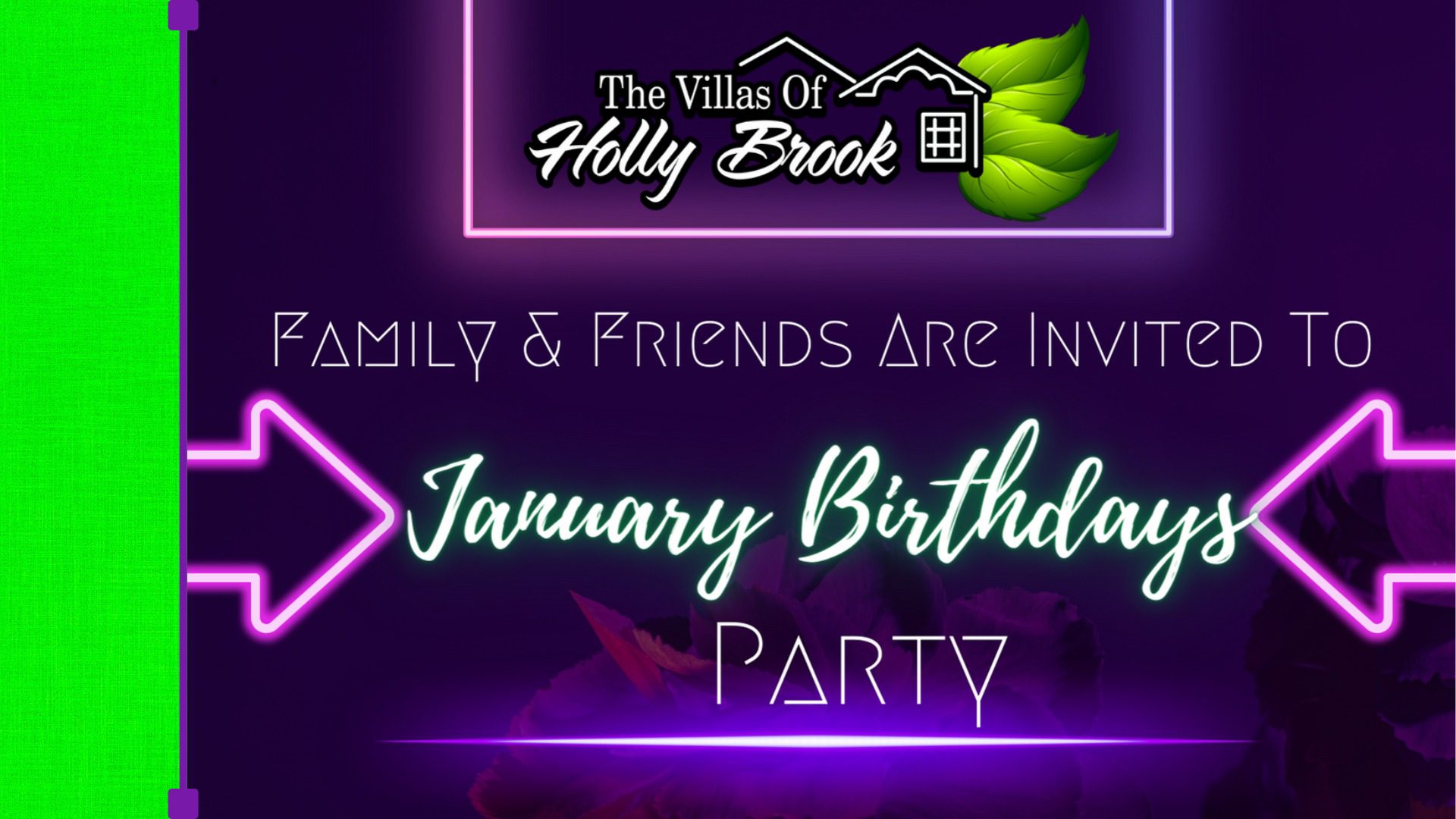 January Birthdays Party @ Villas of Holly Brook – Charleston, IL
Friday, January 13, 2023 at 2:30 PM – 3:30 PM –
Friends & Family are invited to join us in celebrating our birthdays for January. We have EIGHT birthdays to celebrate!
Cake & Punch Served.
and of course, we will be singing HAPPY BIRTHDAY!
January Birthdays:
4 Mary C.
8 Mary S.
10 Bonnie W.
13 Barb C.
21 Robert B.
22 Pat H.
29 Richard T.
30 Joanne S.
Related Events