Jeep Run for Alzheimer's @ Brick House Bar & Grill – Charleston, IL
August 6 @ 10:00 am - 6:00 pm CDT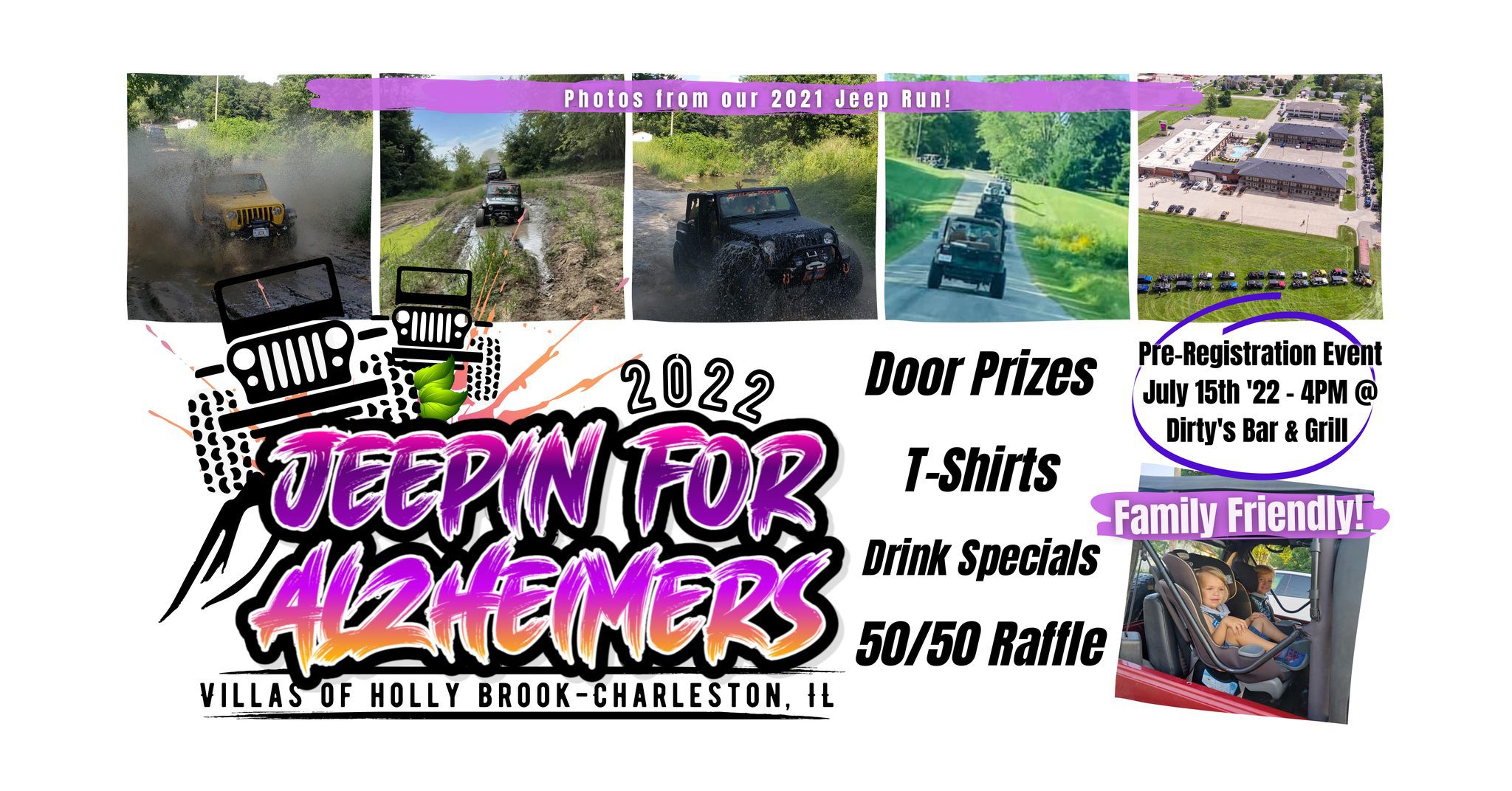 Jeep Run for Alzheimer's @ Brick House Bar & Grill – Charleston, IL
Saturday, August 6, 2022 at 10 AM – 6 PM –
Thank you for your support in the past 3 years! We are so amazed by the support of our community and Jeepers! We are thrilled to host the 4th Annual Jeep Run for Alzheimer's!
JOIN US IN FIGHTING THE ALHEIMER'S CRISIS!
Someone in the United States develops Alzheimer's every 60 seconds. By 2050 this is projected to be every 33 seconds. Alzheimer's disease is the most common form of dementia, a progressive brain disease that slowly destroys memories and thinking skills.
We can make a difference!
We are just a bunch of great people getting together for a great cause!
ALL VEHICLES WELCOME!
We will have:
Silent Auction (Anyone is welcome to donate items for the silent auction. Please call 217 512 2773 for more information)
Live Music
Food
50/50 Raffle
T-Shirts
Back Roads Route!!
Event by Brick House Bar & Grill, Dirty's Bar & Grill, Reflections Memory Care (Charleston, IL) and Villas of Holly Brook (Charleston, IL)
Related Events