Kids Night @ McAlister's Deli – Effingham, IL
October 30 @ 5:00 pm - 8:00 pm CDT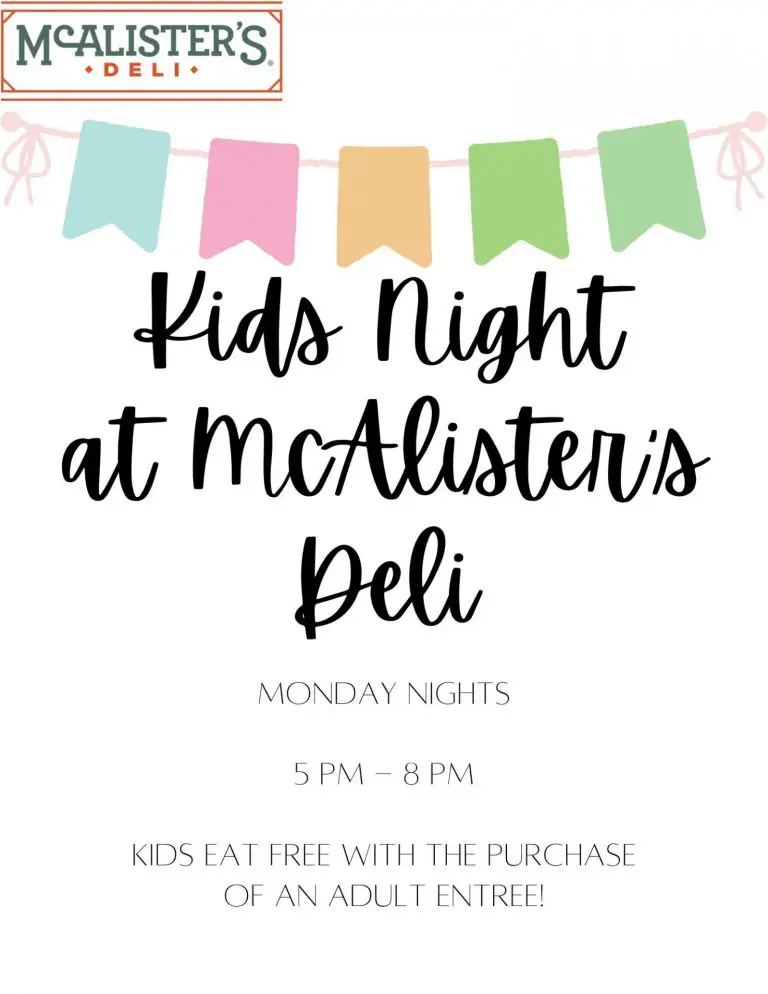 Kids Night @ McAlister's Deli – Effingham, IL
Monday Nights
5 pm – 8 pm –
Join us at McAlister's Deli for Kids Night on Monday night!
Every week there is a different craft to do, a selection of board games to play, all while enjoying time with your family.
Kids eat free with the purchase of an adult entrée!
Questions can be directed to McAlister's Deli of Effingham at (217) 240-7175 x3.
Follow McAlister's Deli on Facebook for other promotions & events.
Related Events