Letters To Santa @ The Treehouse – Litchfield, IL
December 4 @ 2:00 pm - 6:00 pm CST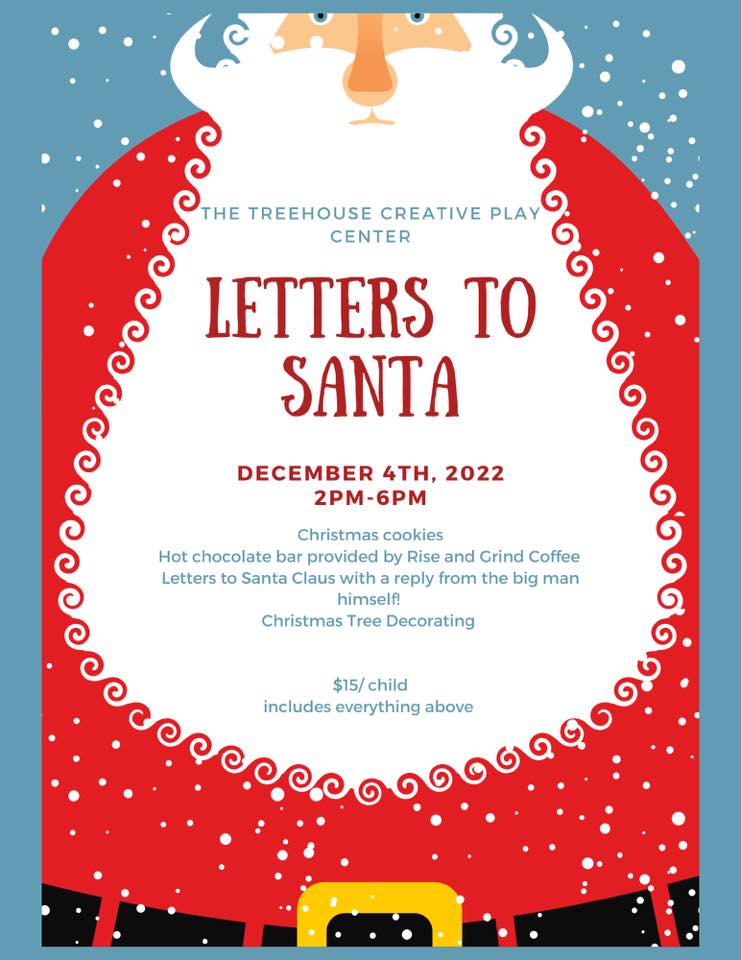 Letters To Santa @ The Treehouse – Litchfield, IL
Sunday, December 4th, 2022
2 pm – 6 pm –
Throw on your favorite Christmas Jammies, grab your slippers and come jam out to some Christmas music while you write a letter, decorate the treehouse and have a cookie and hot chocolate with Rise and Grind Coffee Co!
Word has it that Santa is writing back to the kids this year.
We are so excited for this event!
This event is $15/child.
Event by The Treehouse
Many people have asked how to register for Letters to Santa! This event has lots of interest, so I am posting a link for pre-registration! It is $15/child.
Pay in the link below and show me your receipt upon arrival on the day of! This will guarantee you a letter, cookie, hot cocoa and any other activity!
Related Events