Lindley Creek Christmas Concert @ Pleasant Hill Christian Church – Raymond, IL
December 11, 2022 @ 6:00 pm - 9:00 pm CST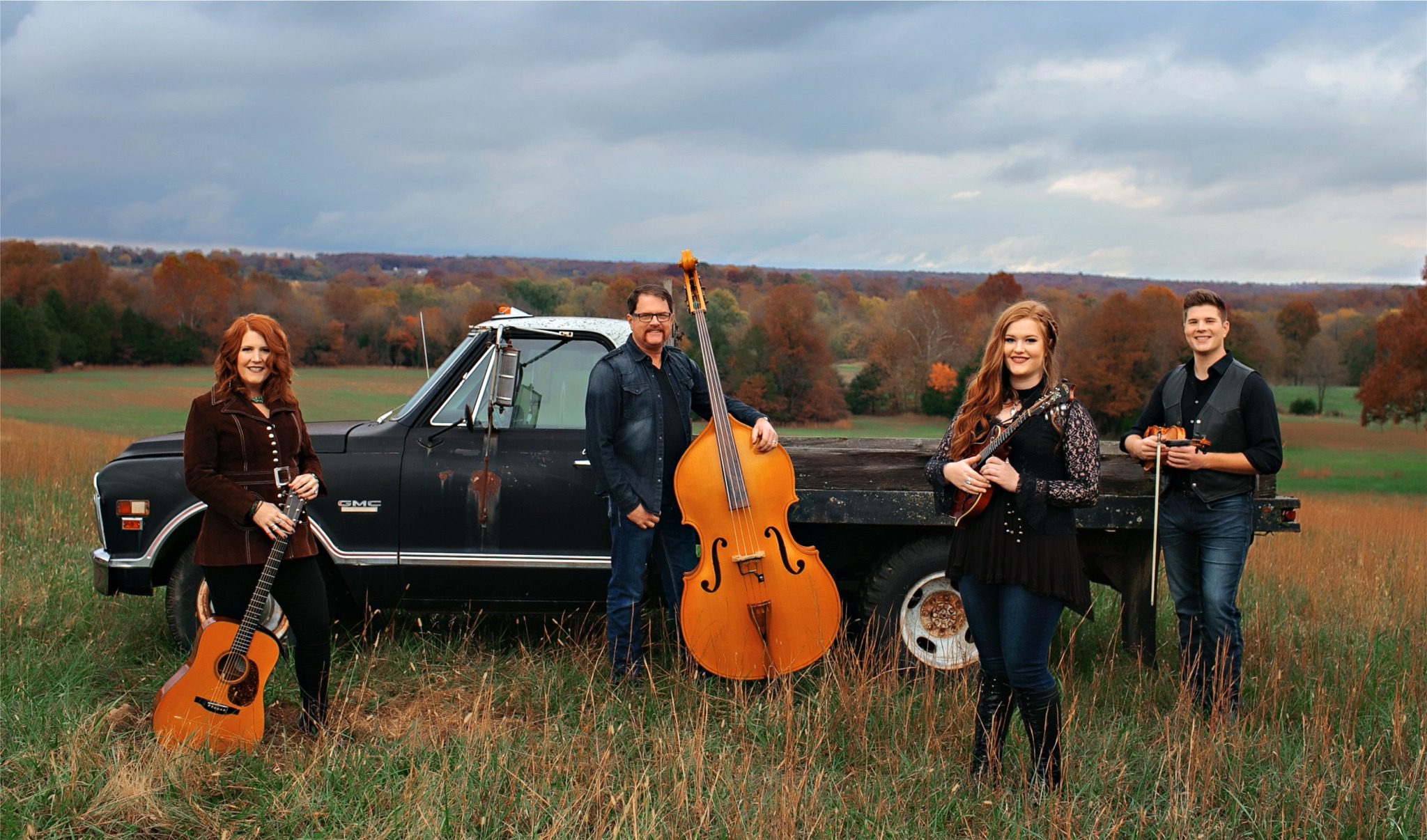 Lindley Creek Christmas Concert @ Pleasant Hill Christian Church – Raymond, IL
Sunday, December 11, 2022 at 6 PM –
On Sunday, December 11th, everyone is invited to kick off their Christmas season with a special concert featuring the progressive bluegrass style of Lindley Creek. This 6PM concert will be held at Pleasant Hill Christian Church 19433 West Frontage Road, Raymond, IL. The concert will feature a mix of bluegrass and Christmas favorites.
The release of their album Freedom, Love and the Open Road marks a new beginning for the family band Lindley Creek as it represents years of musical evolution. This impressive recording reflects the personal growth of the group, a result of the Greer Family's desire to create a unique musical style of their own. Lindley Creek performed at Pleasant Hill in January 2022 as Covid was slowing down. The crowd was limited, but the enthusiasm the audience had for Lindley Creek was overwhelmingly positive.
Pleasant Hill staff member Darrin Daugherty shares, "I was thrilled to discover that Lindley Creek had a December opening before heading south for their winter tour. Our church loves a variety of music styles. While performing a mix of genres, Lindley Creek provides a bluegrass basis to their music that is appropriate for all ages." While Lindley Creek may be limited to Montgomery County audiences, the story of Lindley Creek, however, begins years ago when the Greer Family collectively discovered the bluegrass genre.
Hailing from the Ozark Mountains and the prairie lands of Missouri, Lindley Creek features Kathie Greer on guitar, songwriting, and vocals; husband John Greer on bass; daughter Katie Greer on mandolin, songwriting and lead vocals; and son Jase Greer on fiddle, songwriting and harmony vocals.
Pleasant Hill invites everyone to enjoy this concert. This concert is not a ticketed event, nor will an offering be taken. Staff member Darrin Daugherty shares, "We believe that is a great chance to kick-off December with some great musical talent. This is simply a gift from the church to our communities. We hope everyone will come out, relax, and enjoy!" Refreshments will be provided after the concert.
The church is certainly decorated in the Christmas spirit as well. Upon their arrival, guest will be met by 30+ trees glistening with white lights adorning the lobby & sanctuary. Six nativity sets placed throughout continue to remind us of the birth of our Savior, and the reason for our joy & celebration.
Pleasant Hill features worship on Sundays at 8am & 10:15am. This year the Christmas Eve Candlelight Communion Services will expand to three services to accommodate the audiences. Join at 3:30pm, 5pm, or 6:30PM on December 24th.
Your friends at Pleasant Hill hope to see you December 11th at 6pm to enjoy this great music! Seating will begin at 5:30pm. To learn more about Lindley Creek and to preview their music, go to: www.lindleycreek.com. For more info about Pleasant Hill call 217-229-3074 or visit www.pleasanthill.cc.
Event by Pleasant Hill Christian Church
Related Events