Litchfield Community Garden Seed Swap @ Litchfield Public Library – Litchfield, IL
March 18 @ 10:30 am - 2:00 pm CDT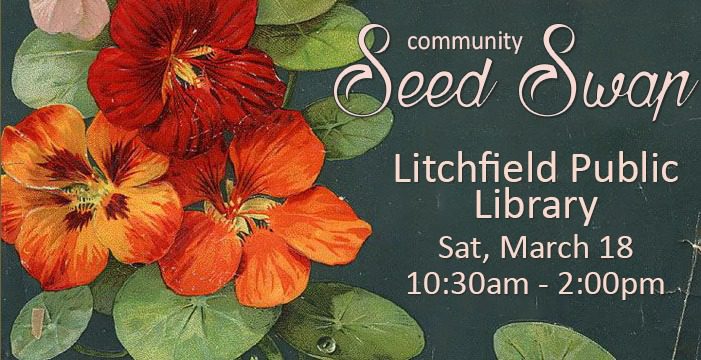 Litchfield Community Garden Seed Swap @ Litchfield Public Library – Litchfield, IL
Saturday, March 18th, 2023
10:30 am – 2 pm –
Hey friends! I am hosting a community seed swap at the Litchfield Public Library on March 18. It will be an open house style event. Come and go as you please from 10:30 am – 2:00 pm. I am encouraging everyone to bring their surplus seeds from past gardens to share and trade with other gardeners. This is a great way to collect seeds for new varieties you have not yet tried without costing you any money.
If you don't have any seeds to contribute, Come Anyway. I have tons of seeds I can share. If there are gardeners and seed hoarders in this area like me, we can set you up with at least a few seed varieties you can try this year.
If this isn't anything you are wanting to participate in, but still want to learn more about gardening, Come Anyway. I assure you, the garden talk will be worth the trip.
How does this work?
New to seed swapping? No worries! It's easiest if you pre-package up some seeds you are wanting to trade away in little baggies or envelopes. I generally include 5-20 seeds per pack. I try to make sure there are enough seeds to give someone a usable harvest. Just bringing baggies and a sharpie works too!
I hope to see you there!
Event by Bottom View Farm
Related Events