Married People Night Out @ Taylorville Christian Church – Taylorville, IL
March 3 @ 7:00 pm - 8:30 pm CST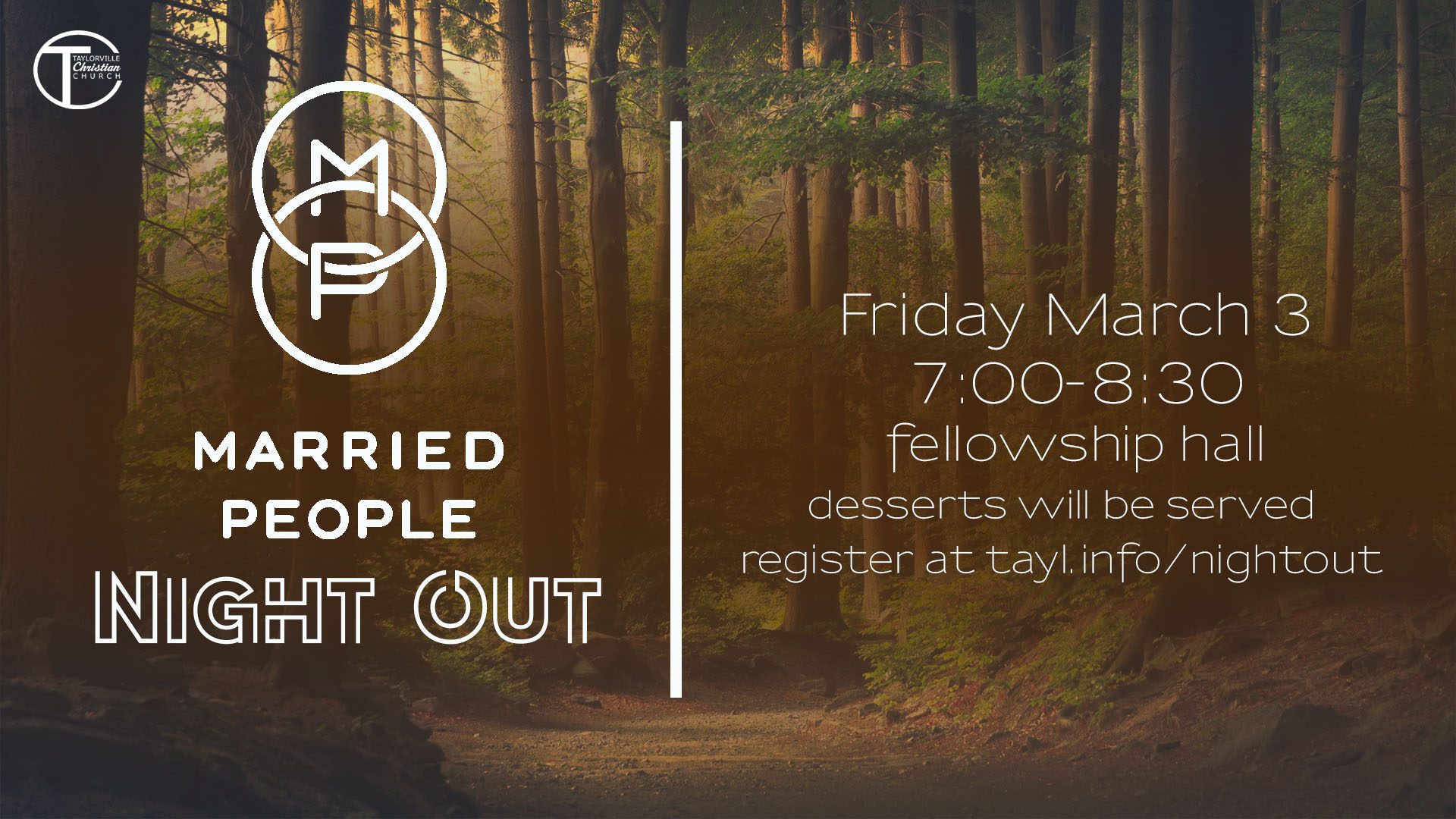 Married People Night Out @ Taylorville Christian Church – Taylorville, IL
Friday, March 3, 2023 at 7 PM – 8:30 PM –
All married, engaged and seriously dating couples are invited to experience a great Night Out! Join us on Friday, March 3 from 7:00-8:30 PM for tasty desserts, fun games, and a talk designed to improve your marriage. Mainly, we're going to have fun together!
A couple of notes:
*We're serving desserts at this Married People event rather than a full meal. So, no cost for the evening!
*We won't have childcare at the building, but we will have vouchers available to reimburse you for part of the cost of childcare for the evening.
Please register you and your spouse at tayl.info/nightout
Event by Taylorville Christian Married People
Related Events