Messages from Spirit @ Hazel-Jayne – Effingham, IL
October 29 @ 11:00 am - 1:00 pm CDT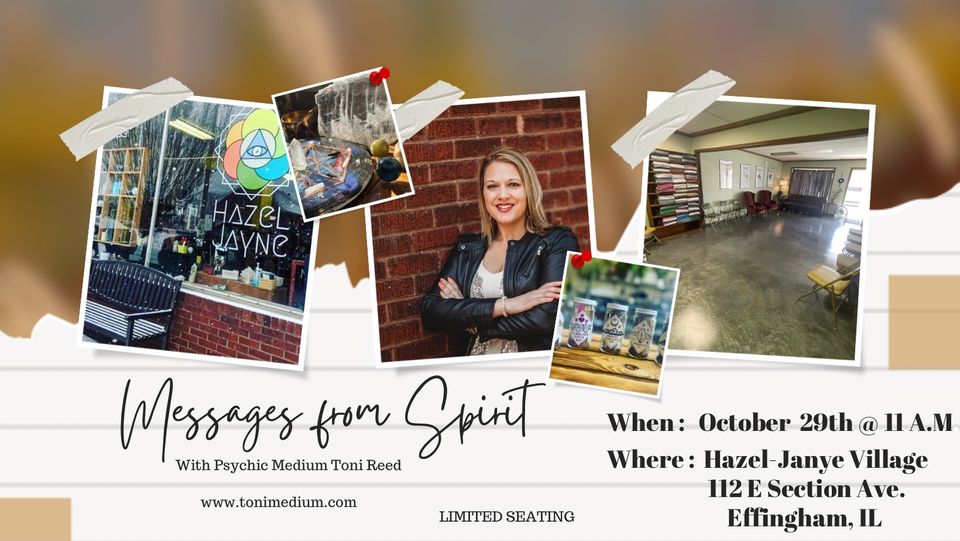 Messages from Spirit @ Hazel-Jayne – Effingham, IL
Sunday, October 29th, 2023
11 am – 1 pm –
Have you been missing a passed Loved One, and want confirmation that they are still around you? As much as you want to communicate with them, they want to communicate with you!
During this event, Intuitive Psychic Medium Toni will connect each attendee with their loved ones in spirit delivering loving messages from the heavenly realm.
Every attendee will receive a reading at this event.
Related Events