Michter's Whiskey Tasting @ Village Wine – Effingham, IL
August 10 @ 5:00 pm - 7:00 pm CDT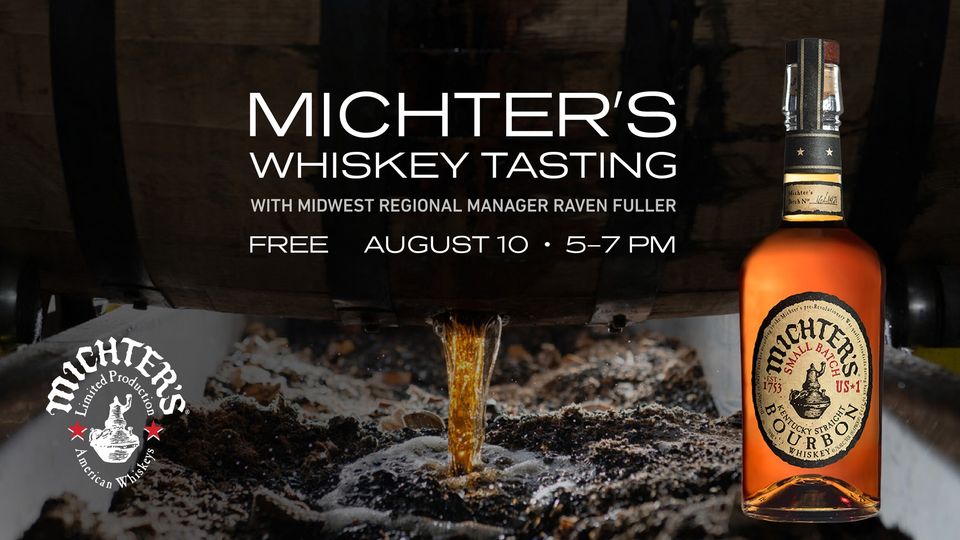 Michter's Whiskey Tasting @ Village Wine – Effingham, IL
Thursday, August 10th, 2023
5 pm – 7 pm –
Join us for a free tasting with Raven Fuller, Midwest Regional Manager with Michter's!
From its pre-Revolutionary War roots, to helping Washington with troop morale during the long winter of Valley Forge, through Civil War, prohibition, multiple owners, bankruptcy, and finally rebirth, Michter's has been making great bourbon in the USA since the country's inception!
Raven is knowledgable about all things bourbon and the long history of Michter's…be sure to ask all about it!
We'll be tasting downstairs in the main room Thursday, August 10 from 5-7pm. This tasting is free and open to the public.
Event by Village Wine
Related Events