Mill Road Threshermans 42nd Annual Show @ Effingham County Fairgrounds – Altamont, IL
August 10 @ 10:00 am - 8:30 pm CDT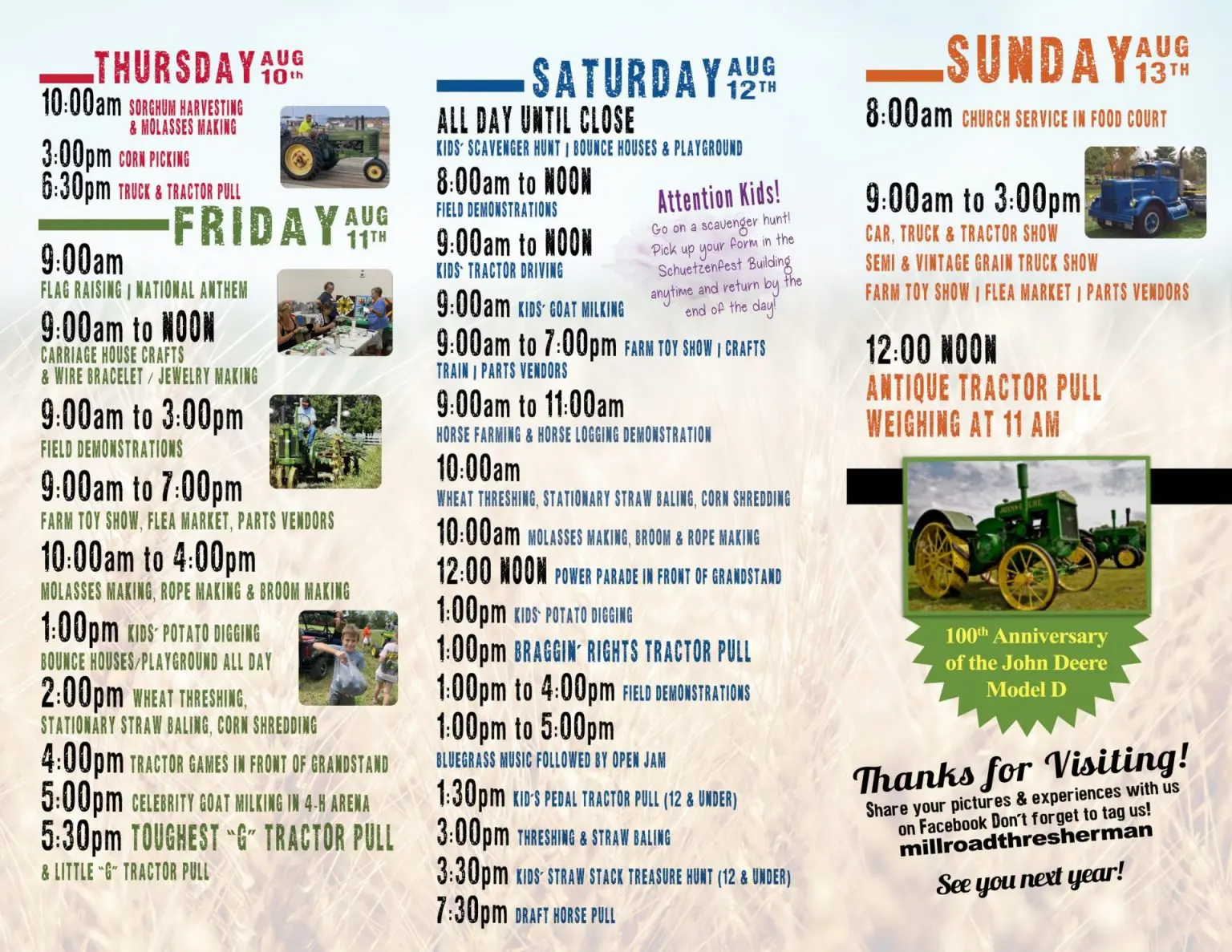 Mill Road Threshermans 42nd Annual Show @ Effingham County Fairgrounds – Altamont, IL
Thursday, August 10th, 2023
10 am – 8:30 pm –
Friday, August 11th, 2023
9 am – 8:30 pm –
Saturday, August 12th, 2023
8 am – 10 pm –
Sunday, August 13th, 2023
8 am – 3 pm –
Join us at the Effingham County Fairground on August 10 – August 13 for the Mill Road Threshermans 42nd Annual Show!
Cohosted by the Southern Illinois Green Iron Club, we're celebrating the 60th anniversary of the John Deere 110 Garden Tractor. Don't miss the tractor pulls, antique tractors, vendor events, potato digging, threshing, baling, field demonstrations, kids' tractor driving, and so much more!
Fun for the whole family!
Tickets:
$8 // day
$16 // weekend
Kids 13 and under get in free with ticket-holding adult.
Follow our event on Facebook!
Related Events