Morning Power Flow @ Litchfield Community Center – Litchfield, IL
November 8 @ 6:00 am - 7:00 am CST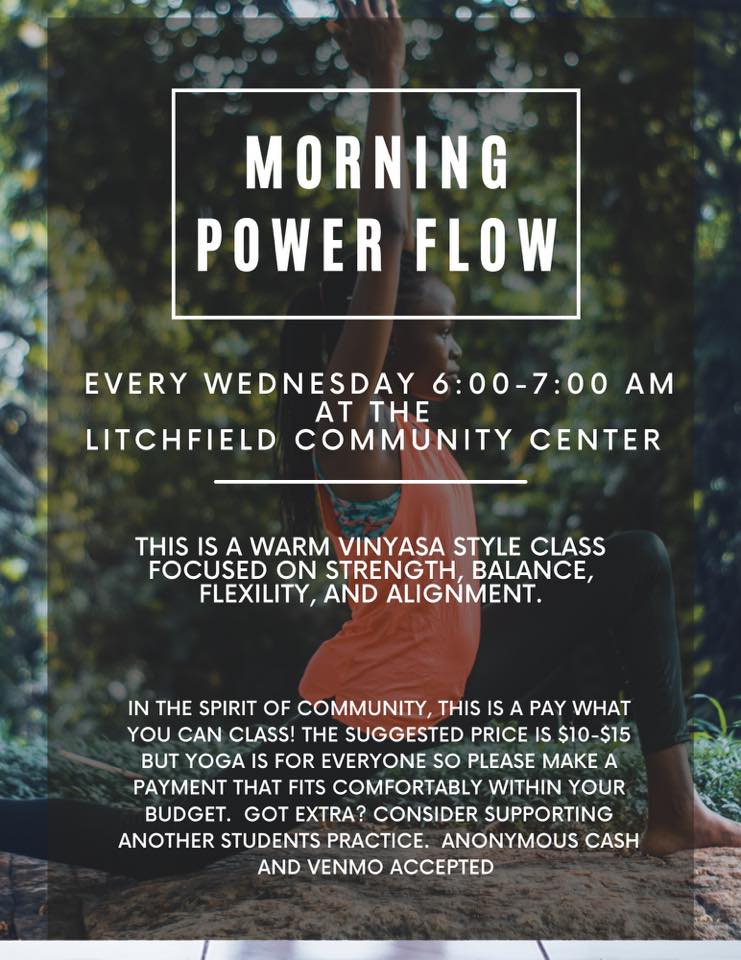 Morning Power Flow @ Litchfield Community Center – Litchfield, IL
Wednesdays
6 am – 7 am –
RISE AND FLOW! Bring some coffee and join us for an hour long morning power flow! We'll be focusing on sequences for strength, flexibility, balance, alignment, breath, and hopefully breaking a little sweat.
Classes will be held every Wednesday at 6:00 AM unless otherwise posted on our page. We may occasionally move outside to the lawn at the community center, weather permitting.
Make sure to like and follow our page for schedule updates and changes and please share to help us spread the word!
In the spirit of community this is a Pay What You Can Class! The suggested price is $10-$15 but please make a payment in the amount that fits comfortably within your means. Got extra? Consider supporting another students practice. This is Karma Yoga! Anonymous cash box and VENMO accepted at the door.
Event by Litchfield Community Yoga
Related Events