Murder Mystery Dinner @ Tuscan Hills Winery – Effingham, IL
November 18 @ 8:00 am - 5:00 pm CST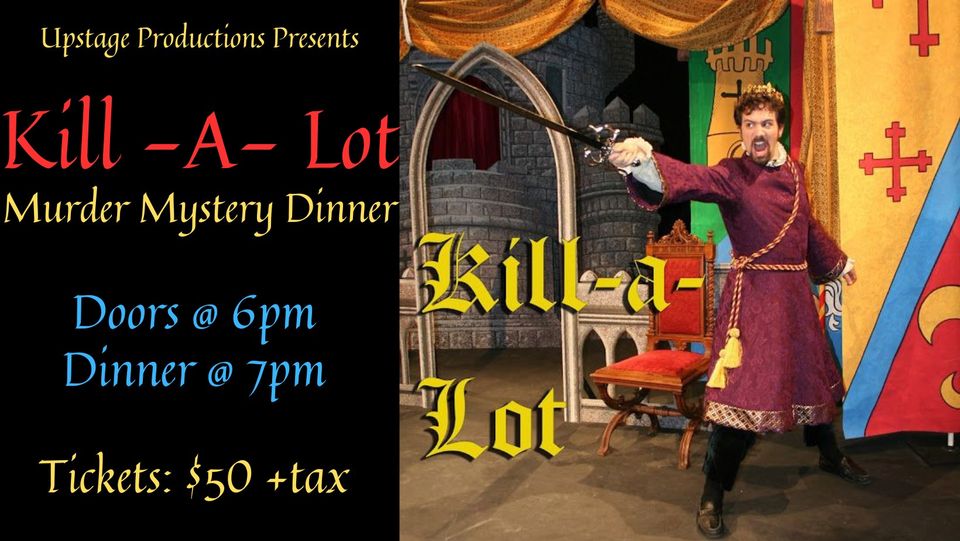 Murder Mystery Dinner @ Tuscan Hills Winery – Effingham, IL
Saturday, November 18th, 2023
6 pm – 9 pm –
A captivating evening of entertainment awaits you with the dinner theatre: Kill-A-Lot! Your ticket includes hours of talent, suspense and improvisation plus a plated meal brought to your table by the Thelma Keller Convention Center. Murder Mysteries are the perfect combination of scripted material and improvisation. Eat between clues as you become a private detective. The shows can vary widely, especially if the audience is particularly creative or fun EXTRAS in the show! If you guess who dunnit, you could win a bottle of wine!
Tickets are $50 per person and must be purchased in advance. Dinner will begin promptly at 7pm. Please let us know if you have any allergies or dietary restrictions in the comments when you purchase your tickets.
DINNER:
Tossed Salad with Choice of Dressings
Smoked Turkey
Whipped Potatoes & Gravy
Country Green Beans w/ Onions & Bacon
Coffee, Tea, & Water
Choice of DESSERT: Black Forest Cake, Strawberry Layer Cake, or Italian Lemon Cream Cake. Vegan: NY Style Cheesecake w/ Berries. Gluten Free: Chocolate Lava Cake
Guests are encouraged to create tables of 6-8 as duos will be grouped together to maximize seating. Multiple guests can purchase their tickets separately and still sit together – just agree on a 'group name' in the comments when you purchase your tickets and we'll make sure you're seated together.
Paper tickets will not be mailed – you will only receive a receipt from the transaction.
Event by Tuscan Hills Winery
Related Events