Natural Decorations @ Flora Public Library – Flora, IL
November 16 @ 2:00 pm - 3:00 pm CST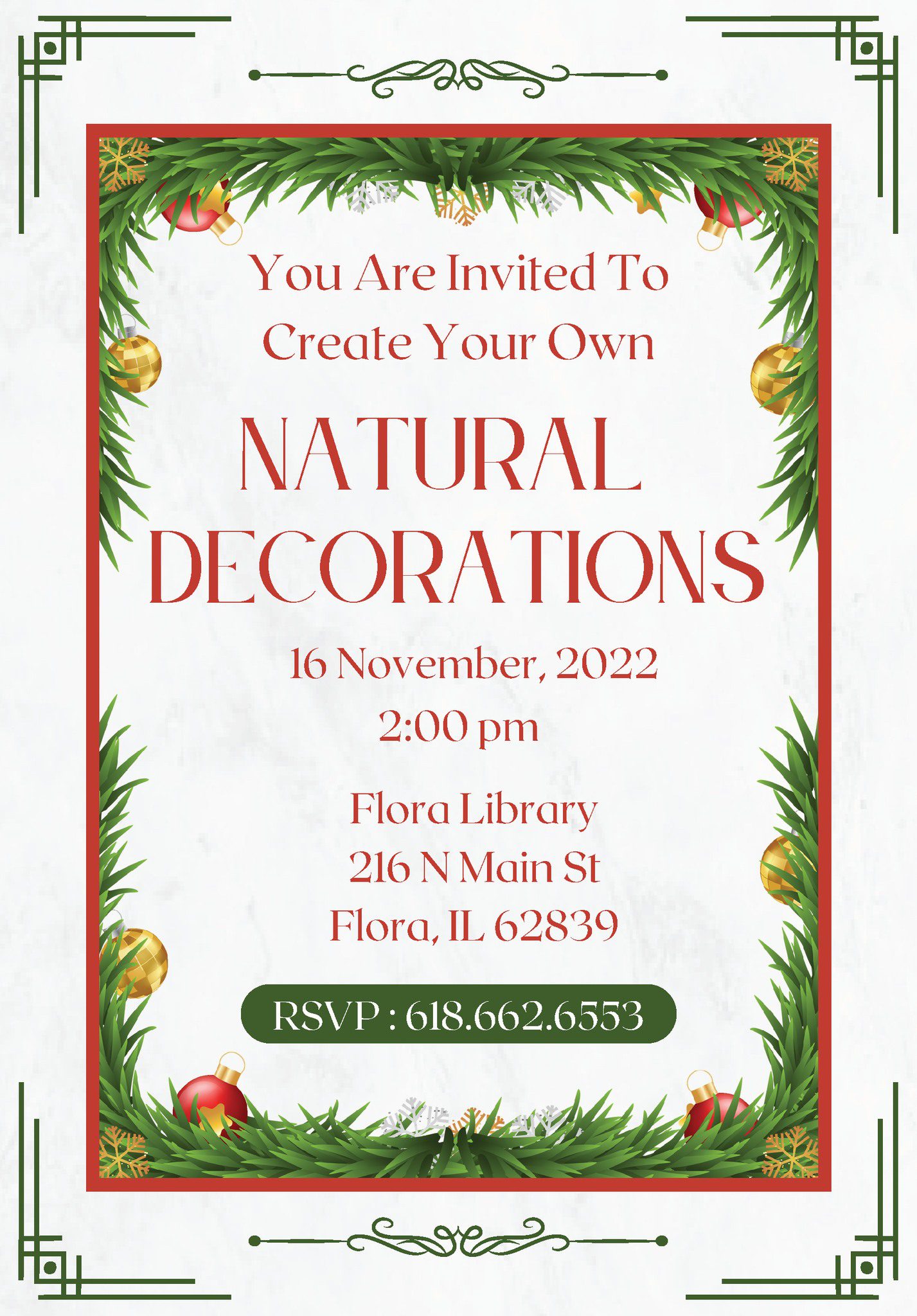 Natural Decorations @ Flora Public Library – Flora, IL
Wednesday, November 16, 2022 at 2 PM – 3 PM –
Join Mary Fischer, U of I Extension Educator, at Flora Public Library, as you are invited to create your own natural decorations!!! Natural materials for attendees to use will be available, as well as glue guns, sparkly things, etc, Attendees can bring items they want to use, too. It will be VERY natural!!
Space is limited to 25.
Please call the library at (618) 662-6553 to register. Thank you!
Event by Flora Public Library
Related Events