Paint @ Claybank Health & Wellness – Olney, IL
February 24 @ 6:00 pm - 8:00 pm CST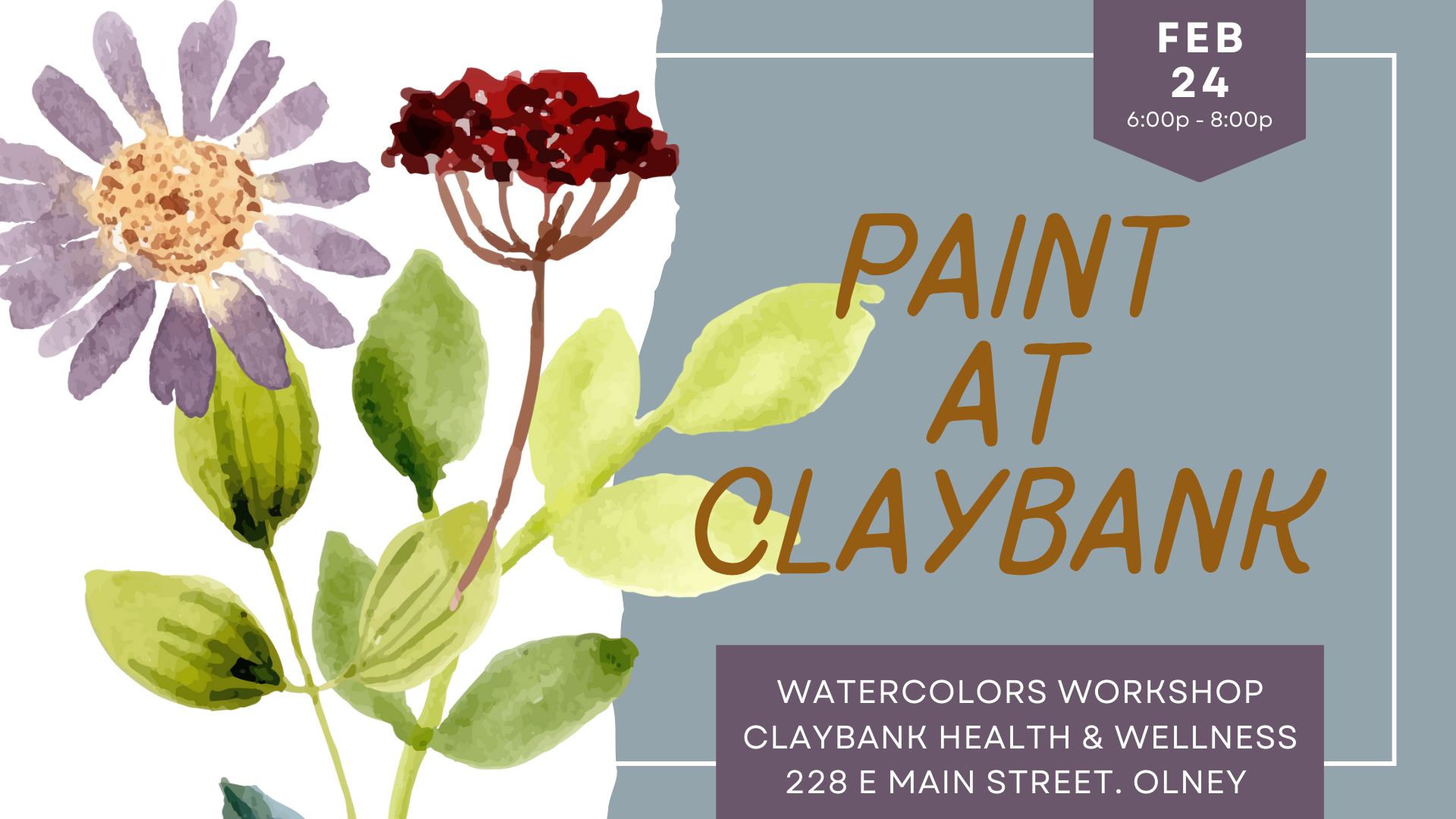 Paint @ Claybank Health & Wellness – Olney, IL
Friday, February 24, 2023 at 6 PM – 8 PM –
Join artist Anne Krippenstapel at Claybank on February 24th from 6:00pm-8:00pm for a watercolor workshop. Students will be guided through creating a still-life painting and will leave with two beautiful works of art created with ease and intention.
This workshop is designed for adults. Class and materials – $30. Pre-registration is required to organize workshop materials. Please come to Claybank during business hours or call to register. (618) 843-1150.
Be sure to arrive five minutes early to this workshop to get set up and ready! Happy painting.
Event by Claybank Health & Wellness and Anne Krippenstapel
Related Events