Paint & Sip @ Willow Ridge Winery – Shelbyville, IL
March 19 @ 3:00 pm - 6:00 pm CDT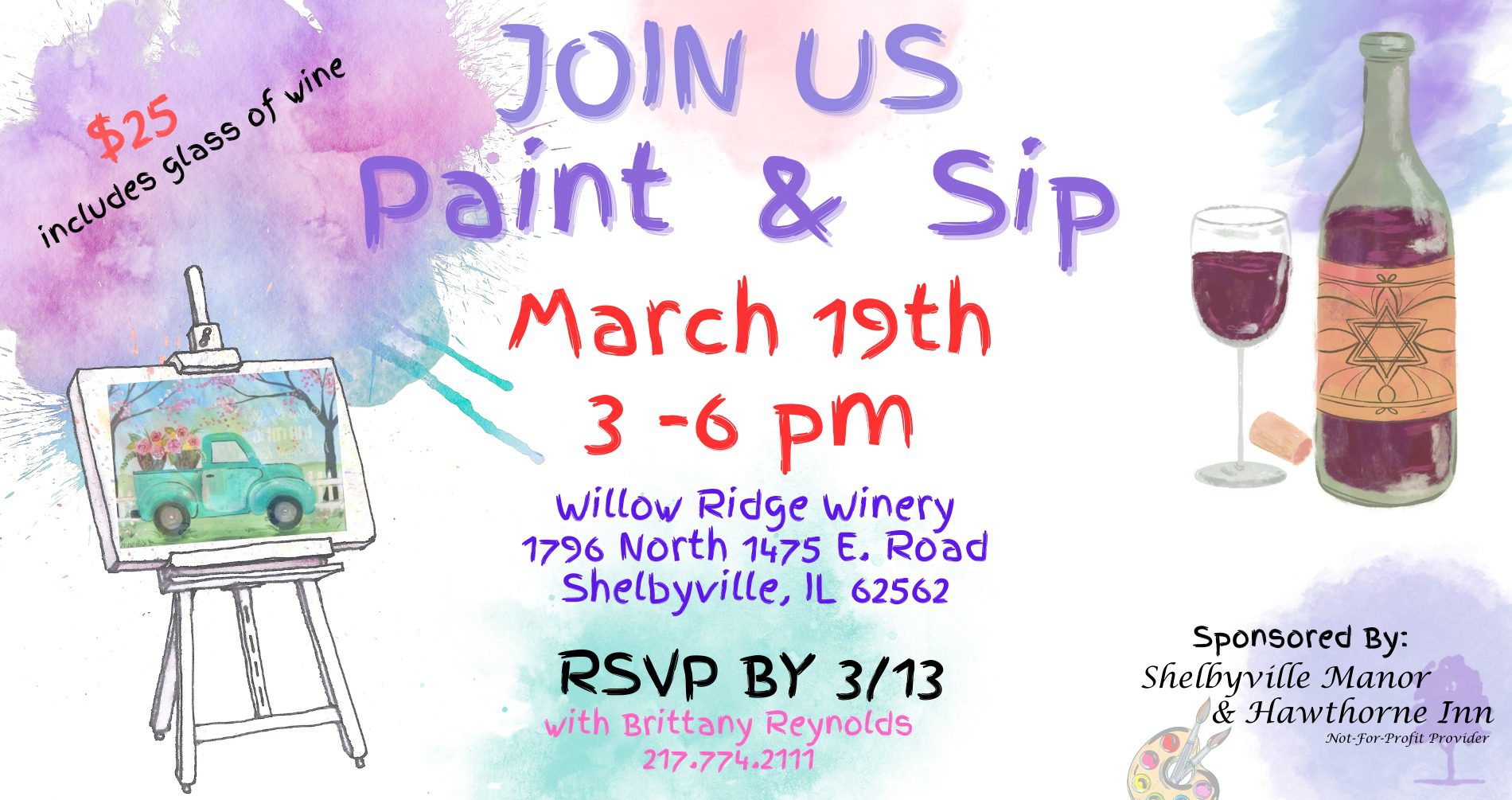 Paint & Sip @ Willow Ridge Winery – Shelbyville, IL
Sunday, March 19, 2023 at 3 PM – 6 PM –
Please come join us at Willow Ridge Winery for a good time of painting and some wine sipping. Cost is $25 and it includes the glass of wine, and paints. And of course having fun is always free.
*Must be 21 to consume wine
Please RSVP to Brittany Reynolds at 217.774.2111 by March 13th.
Sponsored by Shelbyville Manor & Hawthorne Inn
not-for-profit provider
Event by Shelbyville Manor & Hawthorne Inn and Willow Ridge Winery
Related Events