Pancake & French Toast Breakfast @ Villas of Holly Brook – Charleston, IL
November 28 @ 7:30 am - 9:00 am CST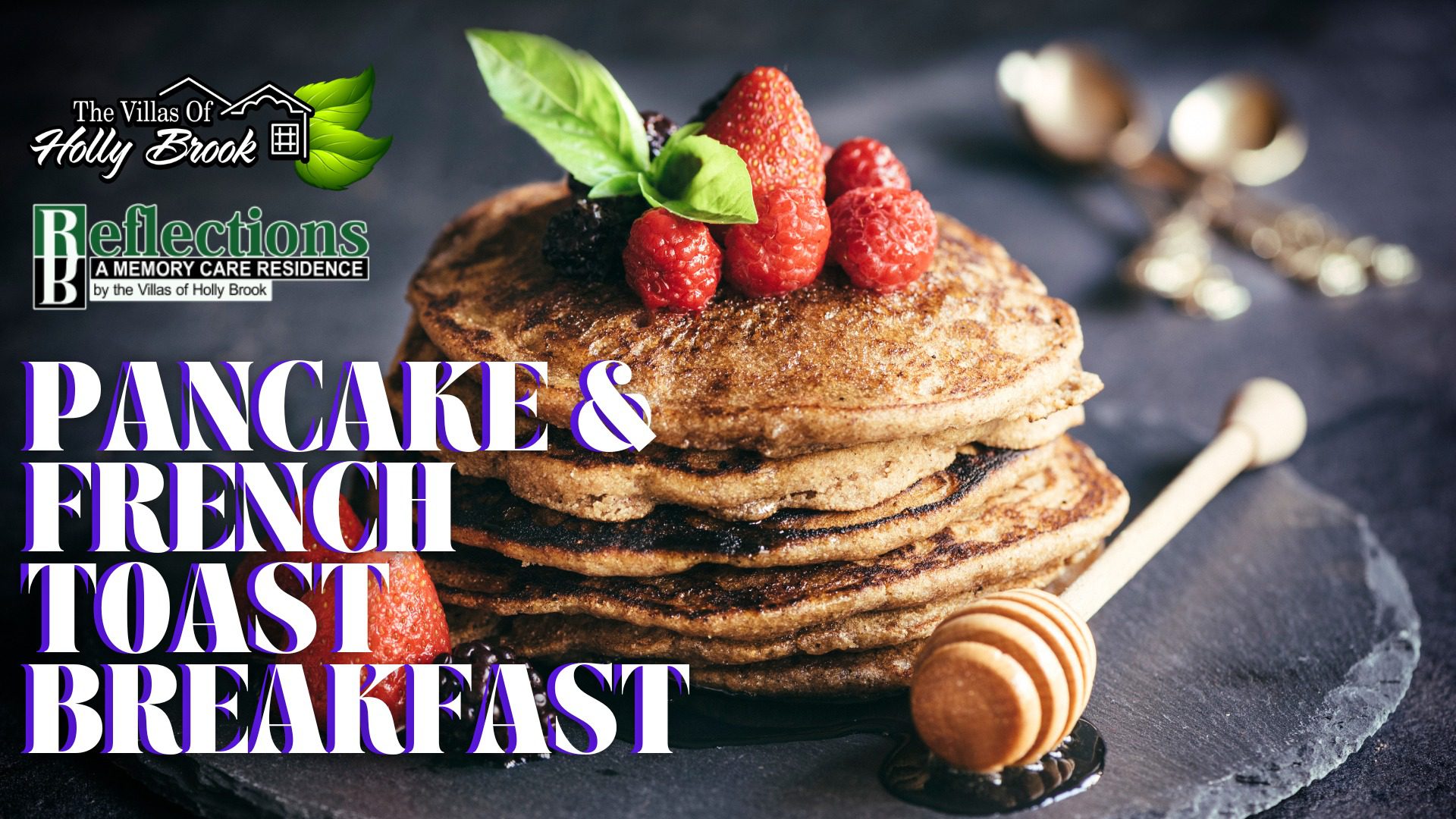 Pancake & French Toast Breakfast @ Villas of Holly Brook – Charleston, IL
Monday, November 28, 2022 at 7:30 AM – 9 AM –
Pancake & French Toast Breakfast is open to Residents (of course), Friends, Family, & Staff.
It's National French Toast Day & our Activities Department would love to serve you an extra special breakfast!
In addition to regular pancakes & french toast, & scrambled eggs, we will have:
Strawberries & Cream French Toast
Banana Pancakes
Fruit & Yogurt Bar
Guest Meal Ticket: $8
Kids: $5
PLEASE RSVP by calling 217-512-2773.
Please give resident name & number in your party.
— If you do not RSVP, we can not guarantee you a seat.
Thank you.
Event by Reflections Memory Care (Charleston, IL) and Villas of Holly Brook (Charleston, IL)
Related Events